Muslim girls will have to swim with boys in Switzerland – European Court of Human Rights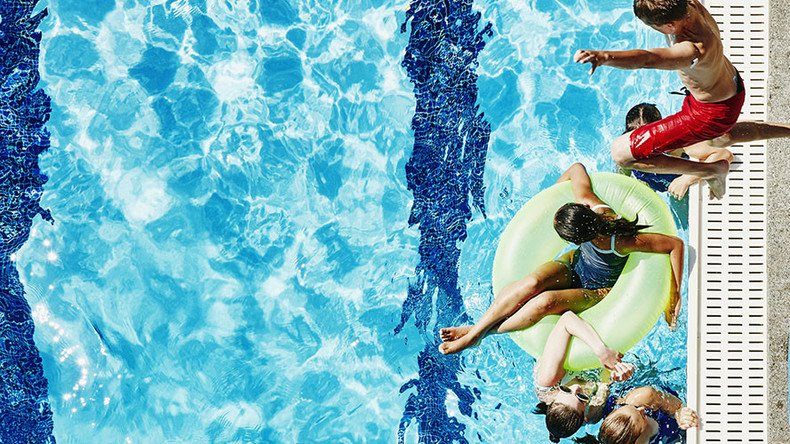 Muslim girls at Swiss schools must attend swimming lessons including both boys and girls, the European Court of Human Rights (ECHR) has ruled, rejecting a case filed by two parents who wanted their daughters exempted from the classes on religious grounds.
The court found on Tuesday that, although the Basel school had "interfered with" religious freedom by insisting that the girls attend swimming lessons with male classmates, no violation had occurred because it had been done in order to encourage "social integration."
"Accordingly, the children's interest in a full education, thus facilitating their successful social integration according to local customs and mores, prevailed over the parents' wish to have their children exempted from mixed swimming lessons," the Strasbourg court said.
The ECHR stated that "very flexible arrangements" had been offered to the family, including allowing the girls to wear burkinis during lessons and change clothes without boys in the room.
It also ruled that a fine of 1,400 francs (US$1,380) that had been levied on the parents for noncompliance was fair and proportional, "in order to ensure that the parents do send their children to compulsory lessons, which is above all in their own interest, for socialization and successful integration."
After an ongoing dispute with the school, in which the parents persisted in prohibiting their daughters from attending the swimming lessons with boys, they were fined for "acting in breach of their parental duty."
The girls' parents, who are Swiss citizens of Turkish origin, filed the case in 2012, alleging that the school's insistence violated article nine of the European Convention on Human Rights, which addresses the right to freedom of thought, conscience, and religion. Under Swiss law, only girls who have reached puberty are allowed an exemption.
Switzerland's highest civil court in Lausanne had ruled on the case in 2012, also finding that the obligation to attend the lessons was not an unacceptable attack on religious freedom.
The couple has three months to appeal the ECHR's decision.
Swimming lessons are mandatory in schools in Basel and many other places in Switzerland.
The Tuesday ruling is the latest in a series of swimming pool-related sagas unfolding across Europe in recent months. A swimming pool in Vienna made headlines in September for denying two burkini-wearing Muslim women entrance, citing health and safety rules.
Mayors across France also found themselves embroiled in controversy last summer, as many towns attempted to ban burkinis. Prime Minister Manuel Valls supported the ban, stating that the Muslim swimwear was "not compatible" with French values.
You can share this story on social media: