Burqa ban: Bulgaria outlaws face-covering clothes in public places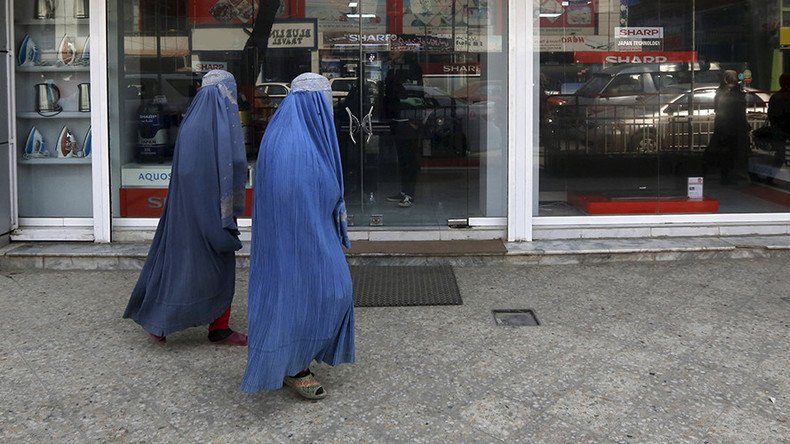 Bulgaria's parliament has passed legislation that effectively bans burqas – veils which fully cover the face, worn by Muslim women in public – in a bid to step up security in the country following a series of terrorist attacks in Europe.
The law, put forward by Bulgaria's nationalist Patriotic Front coalition and approved on Friday by the unicameral National Assembly, prohibits "wearing in public clothing that partially or completely covers the face," AFP reported.
Any type of such clothing may not be worn in government offices, educational and cultural institutions, and places of public recreation, except for health or professional reasons.
These who fail to comply will face fines of up to 1,500 leva (approx. $860) and be stripped of social privileges.
"The law is not directed against religious communities and is not repressive," senior lawmaker of the ruling center-right GERB party Krasimir Velchev insisted, according to Reuters.
"We made a very good law for the safety of our children," Velchev added.
The ethnic Turkish party Movement for Rights and Freedoms abstained from the parliament vote, saying other parties are "sowing religious intolerance."
The Muslim community, mostly represented by ethnic Turks, makes up nearly 12 percent of Bulgaria's population of 7.2 million. Muslim women there traditionally wear scarves to cover their hair, though a small group among the Roma community has recently been seen wearing burqas and niqabs, which may have triggered the ban.
Bulgaria follows the example set by some European countries, such as France, the Netherlands and Belgium, where burqa bans have stirred much controversy and sparked heated debates over alleged violations of religious freedoms.
This week Switzerland's lower house of parliament approved a draft bill, proposed by the right-wing Swiss People's Party (SVP), with 88 votes in favor and 87 against. However, the initiative is far from coming into force since a similar bill banning Muslim veils was dismissed by state representatives at a commission in January.
In August, tensions were running high in France after burkinis – full-body swimming suits worn by Muslim women on beaches – were outlawed in nearly 15 southeastern coastal towns around the Riviera, including Nice and the area of Cannes.
The ban came after a deadly truck attack in Nice. The explanation given for the ban was that a burkini "manifests adherence to a religion at a time when France and places of worship are the target of terrorist attacks."
Activists both inside and outside France staged protests in support of Muslim women's rights. The ban was subsequently suspended in some of the areas by France's highest administrative court.
You can share this story on social media: