Vienna pool asks woman in burkini to leave citing 'hygiene & safety'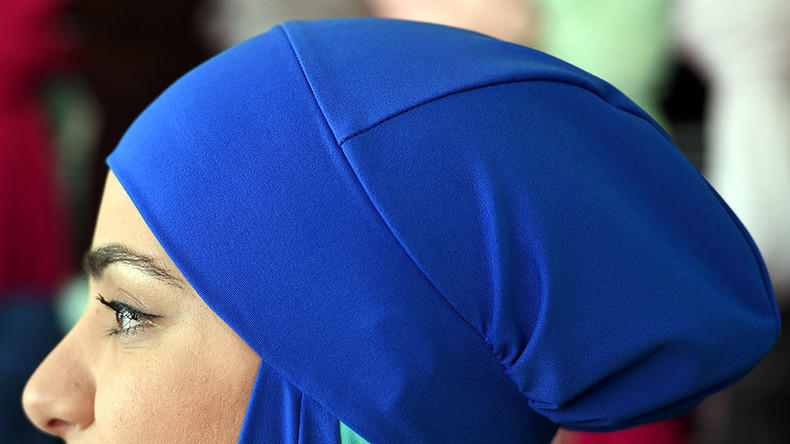 A swimming pool in Austria's capital has stirred controversy by denying two Muslim women entrance because they were wearing burkinis, but the management says they were barred from swimming for hygiene and safety reasons, and not because they are Muslims.
One of the banned women, a 23-year-old student, said she was particularly annoyed because she had called the Stadthallenbad indoor swimming pool in advance and been told that she could wear a burkini, the full-body swimwear worn by some Muslim women adhering to ultra-conservative interpretations of Islam.
However, when she and her friend arrived at the pool in burkinis last Friday, they were told to leave, the Central European News reported.
"They said that we could not swim in the pool for hygiene reasons," she said.
The pool management says the problem was not the burkinis themselves, but rather that one of them was made of cotton.
"Burkinis are basically accepted, as long as they comply with health and safety rules and hygienic standards. Of importance here is the fabric of the burkini, which should be water repellent and fast-drying. These are rules that apply to all bathers," said Stadthallenbad spokesman Manred Faly.
Cotton is banned by many swimming pools because it becomes heavy in water and may drag a swimmer down. Cotton swimwear also tends to clog filter equipment and could also be used as regular clothing worn on the street, where it would accumulate dirt and bacteria.
The student denies that the swimwear in question was made of cotton and believes that she and her friend were targeted for being Muslim, according to the newspaper Kronen Zeitung. She has filed a complaint with Austrian Muslim organizations and called for a protest at the swimming pool.
READ MORE: Attack over women's 'shorts' in southern France inflames social media

Earlier this year the Lower Austrian town of Hainfeld effectively banned burkinis at swimming pools by adopting stricter rules for bathing. The German city of Neutraubling made a similar move.
France is currently at the center of a controversy over whether burkinis should be banned on public beaches. Several resort cities, including Nice, which was recently the sight of a high-profile terrorist attack, banned burkinis from beaches, but were challenged in court.
You can share this story on social media: