Swedish prosecutors receive Assange interrogation report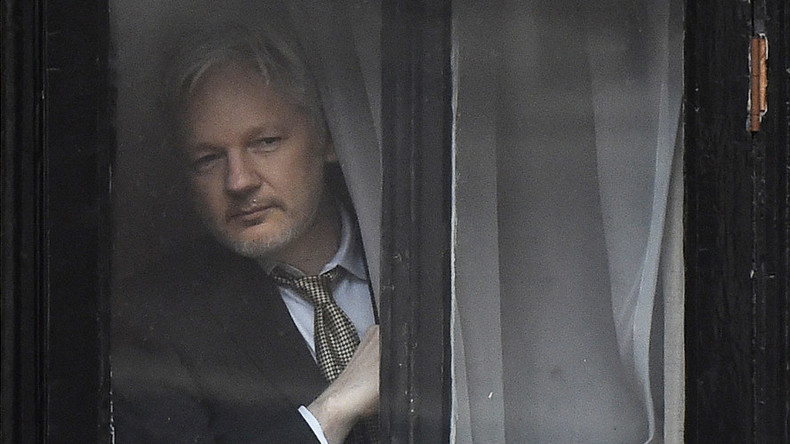 Sweden has received a report on the interrogation of WikiLeaks founder Julian Assange, which took place in November at the Ecuadorian Embassy in London, the Swedish Prosecutor's Office said.
"The Ecuadorian authorities have submitted a written report from the interrogation of Assange," the Prosecutor's Office said in a statement on Thursday.
The report is mainly written in Spanish and consists of "several hundred pages," it added.
According to prosecutors, the report will now be translated, which is expected "to take at least several weeks."
"After that the prosecutors will consider continuing the investigation" against Assange, the Swedish statement read.
The WikiLeaks founder was interrogated on November 14 in the Ecuadorian Embassy in London, where he remains holed up after Sweden issued a European arrest warrant on him in 2012.
Assange flatly denies accusations of sexual misconduct with a woman known as 'SW' during a trip to Sweden in 2010. The accuser claims the whistleblower initiated sex with her while she was asleep, which is viewed as rape by Swedish law.
The whistleblower was interviewed by an Ecuadorian prosecutor who asked questions prepared by Sweden. The interrogation in the British capital was attended by Sweden's chief prosecutor, Ingrid Isgren.
In December, Assange himself released a 19-page testimony he gave during the November questioning.
In his statement, the 45-year-old gave detailed accounts of what he called "consensual and enjoyable" sex with the accuser, which he said occurred four or five times.
READ MORE: WikiLeaks 'suing CNN' over ex-CIA official's on-air Assange smear
"I... could not believe my eyes when five days later I saw a headline in a Swedish tabloid that I was suspected of a crime and arrested in my absence," he said.
Assange blasted the Swedish side for subjecting him to "six years of unlawful, politicized detention without charge."
'READ MORE: '14-yr old kid could do it' - Assange on Podesta email hack
The WikiLeaks founder explained that he decided to release the full testimony, which he says makes his innocence "obvious," because the prosecutors previously "fed partial information to tabloids that politically opposed me."
You can share this story on social media: