WikiLeaks vows to 'blow you away' in 2017 'showdown'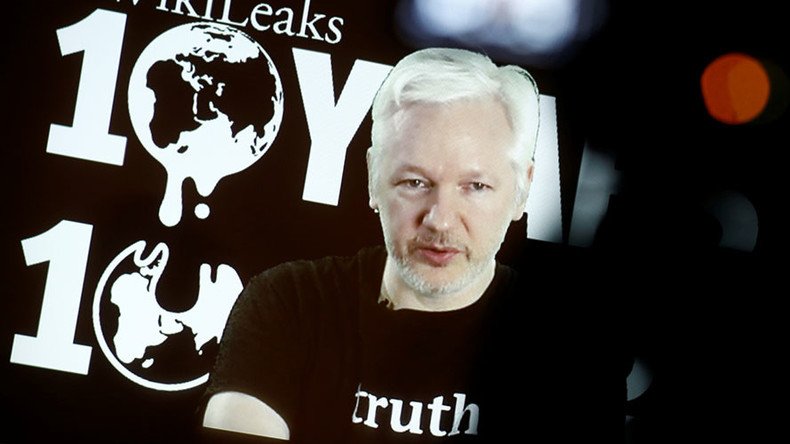 WikiLeaks has promised 2017 will be an even bigger year for leaks than 2016, which saw the whistleblowing site publish thousands of documents exposing US political secrets, covert trade deals and private communications from global leaders.
"If you thought 2016 was a big WikiLeaks year, 2017 will blow you away," WikiLeaks tweeted on Monday, giving no hints as to what may be in store.
The tweet also included a link to its website's donation page so people can help the site "prepare for the showdown."
It proved a very busy 2016 for the whistleblowing site, as it delivered a massive trove of documents over the 12-month period.
This included more than 50,000 emails from Hillary Clinton's campaign chair JohnPodesta and more than 27,000 emails from the Democratic National Committee, which confirmed the DNC worked against Democratic presidential candidate Bernie Sanders, favoring Clinton.
More US State Department cables were released, as well as documents which gave an insight into the US arming of Yemen. Text from the Transatlantic Trade and Investment Partnership (TTIP) and Trade in Services Agreement (TiSA) was also revealed.
The emails relating to the US election rocked the Democratic establishment and delivered a blow to the Clinton campaign in the lead-up to the November election.
WikiLeaks also confirmed that founder Julian Assange will take part in a Reddit Ask Me Anything (AMA) on Thursday at 14:00 GMT (9am EST). The tweet announcing the AMA contained the hashtag 'proofoflife', presumably referencing concerns raised by some for the WikiLeaks editor's wellbeing.
READ MORE: WikiLeaks urges people to stop requesting Assange 'proof of life'
You can share this story on social media: