WikiLeaks urges people to stop requesting Assange 'proof of life'
Published time: 26 Nov, 2016 03:59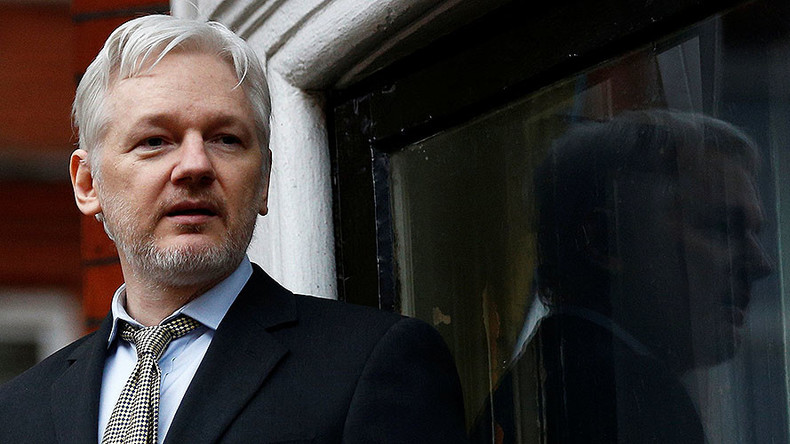 WikiLeaks has effectively asked people to knock it off when it comes to requests for evidence that Julian Assange is still alive.
Exactly one month since the whistleblowing organisation polled the online community for ways to prove their co-founder's continued existence, WikiLeaks has now urged people to stop asking for Assange 'proof of life'.
"Please stop asking us for 'proof of life'. We do not control Assange's physical environment or internet connection. @MashiRafael does," the whistleblowing website tweeted on Thursday.
The 45-year-old has been living within the confines of the Ecuadorian Embassy in London for more than four years. His lolitical asylum follows fears he may be extradited to the US over WikiLeaks-related activities.
Rumors of the Australian's untimely demise began to swirl in October. Hearsay coincided with Assange's internet access being tampered with and a particularly prolific period for WikiLeaks, during which Gmail messages from Hillary Clinton's campaign chair were published online.
READ MORE: WikiLeaks says Ecuador cut off Assange's internet after new Clinton emails published
Unusually-coded tweets published by media organisation around the same time also gave rise to suggestions that Assange's death had activated a mysterious 'dead man's switch'.
However, a month since people voted for video 'proof of life,' it appears that WikiLeaks has had enough of the requests. They are now suggesting that all Assange death inquiries be directed at Ecuador's president Rafael Correa.
The nation's government became antsy at the beginning of October that WikiLeaks could influence the US election and admitted placing a temporary restriction on Assange's internet.
READ MORE: Assange: Clinton is a cog for Goldman Sachs & the Saudis (JOHN PILGER EXCLUSIVE VIDEO & TRANSCRIPT)
In early November, RT exclusively screened journalist John Pilger's interview with Julian Assange, in which talked about becoming "institutionalised" from living inside the London embassy "without sunlight" and limited access to the outside world.