WikiLeaks says Ecuador cut off Assange's internet after new Clinton emails published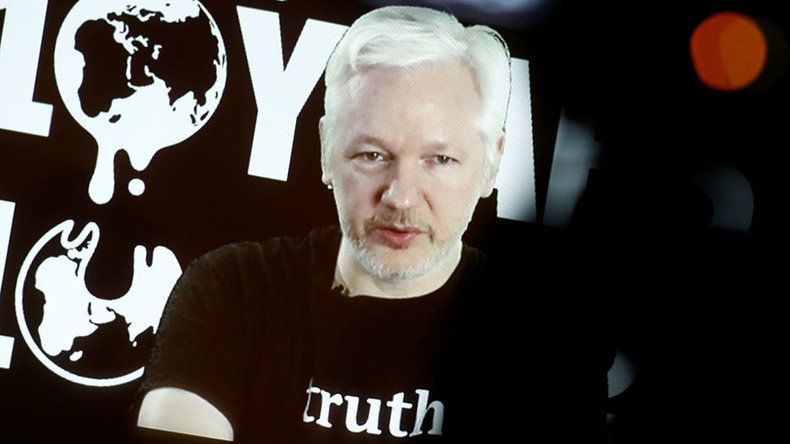 Whistleblowing site WikiLeaks has confirmed it was Ecuador that cut off Julian Assange's internet access on Saturday after another batch of leaked emails from Hillary Clinton's campaign chair was released.
WikiLeaks did not elaborate on the grounds for Ecuador's London embassy, where Assange has spent more than four years after being granted asylum over fears of persecution over his publications, to restrict the whistleblower's web access.
It tweeted that the internet was shut "5pm GMT, shortly after publication of Clinton's Goldman Sachs [speeches]."
Ecuador Foreign Ministry source: "Ecuador will continue to protect Julian Assange and uphold the political asylum granted to him in 2012."

— Alan Jones (@AlanJonesPA) October 17, 2016
Since then, two new batches of Clinton's campaign chair John Podesta's emails have been published on WikiLeaks.
The latest, 10th leak includes instructions for Clinton's campaign staff on how to handle the fact the Democratic presidential candidate has seemingly switched tune on gay marriage, as well as strategies on gaining more Latino support and limiting media discussion of Clinton's healthcare policy.
WikiLeaks earlier said it activated "contingency plans" after Assange's internet service was "intentionally severed by a state party."

The incident comes after a canceled live balcony appearance by Assange scheduled for October 4, due to "recent security concerns." An earlier report claimed Hillary Clinton suggested to "drone" Assange when she was US secretary of state.
You can share this story on social media: