Statue dedicated to abolition of slavery vandalized with Nazi slogan in France
Published time: 28 Dec, 2016 07:56
Edited time: 28 Dec, 2016 08:45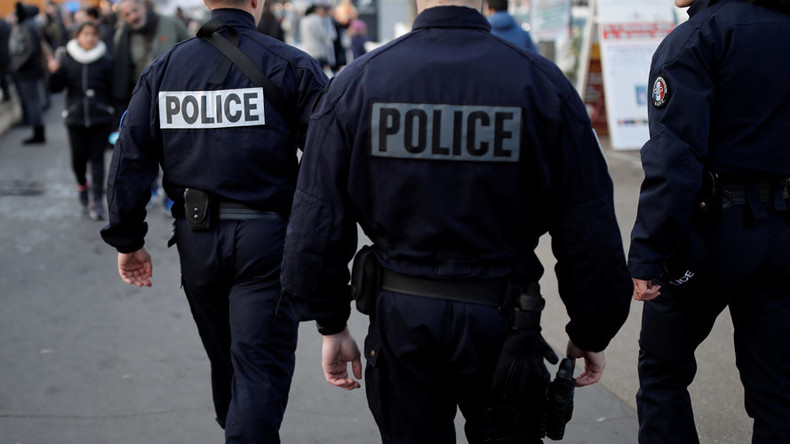 A 19th-century statue of a black man made to commemorate the abolition of slavery was defaced with "Nazi" graffiti in France just a day after swastikas and racist graffiti targeting Jewish and Romani people were found on Anne Frank school outside Paris.
The vandalism took place in a park in the city of Pau in southern France on Sunday night, local media reported. The damage was discovered by a police patrol on Monday.
READ MORE: Women shunned in some Muslim neighborhoods in France – report
The statue was covered in white paint and the word "Nazi" was scrawled on it with yellow paint. The monument was immediately cleaned and local authorities launched an investigation.
The statue, which dates back to the 19th century, is the work of sculptor Jean-François Etcheto. It was erected in Pau's park 10 years ago.
READ MORE: 'They're all terrorists': Outrage in France after restaurant owner kicks out Muslim women (VIDEO)
French Minister of Overseas Ericka Bareigts condemned the act on Twitter. "The collective memory [of people] should be respected," she wrote.
"I am extremely shocked personally," Marc Cabane, a security assistant with local police, told France Bleu newspaper. "I presented it when I was Prefect of Pyrénées-Atlantiques [department]… It is a symbol, part of the story [of slavery]…"
Je condamne la détérioration d'un monument symbolisant l'abolition de l'esclavage à #Pau. La mémoire collective doit être respectée.

— Ericka Bareigts (@ebareigts) December 26, 2016
The Movement Against Racism and for Friendship between Peoples (MRAP) also slammed the defacement on Tuesday.
"Considering the chosen target and the unambiguous inscription ("NAZI"), it can't be a simple act of vandalism but rather an act of provocation of racial hatred," the group said, as cited by La République des Pyrénées newspaper.
READ MORE: Racist graffiti, swastikas found on Anne Frank school in France
This was not the first case of vandalism in France this holiday season. Earlier this week, swastikas and racist messages targeting Jewish and Romani people were discovered at the Anne Frank nursery school in Montreuil, an eastern suburb of Paris. Nazi symbols and stars of David accompanied by the phrases "Juden verboten" (Jews forbidden) and "Sales juifs et Roms" (Filthy Jewish and Romani people), were found painted on the front gate and mailbox of the school.