'They're all terrorists': Outrage in France after restaurant owner kicks out Muslim women (VIDEO)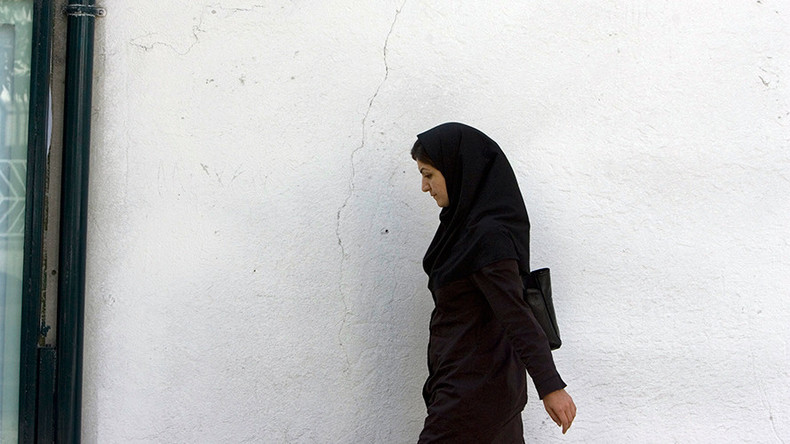 The owner of an upscale restaurant in France who refused to serve two veiled Muslim women, stating that "all Muslims are terrorist," has been accused of Islamophobia on social media and interviewed by police on suspicion of "racial discrimination."
A video posted online appears to show two Muslim women being refused service at the high-end Le Cenacle restaurant in Tremblay-en-France near Paris on Saturday.
A man, who is reportedly the restaurant's owner, can be heard telling the women: "The terrorists are Muslim and all Muslims are terrorists… they recently killed a priest. This is a secular country and I have a right to an opinion… I don't want people like you here. Full stop."
In response, the women tell the manager that they "do not wish to be served by a racist."
The man finally tells the women to "get out," to which they reply "don't worry, we're leaving."
Laurence Rossignol, the French minister for families, children and women's rights, said she has ordered an investigation, calling the manager's behavior "intolerable." The owner of Le Cénacle, who was identified as Jean-Baptiste Devreux by RFI radio, has already been interviewed by police on suspicion of racial discrimination, according to Le Parisien.
The man has been interviewed by police on suspicion of racial discrimination, Le Parisian reported. He is the owner of Le Cénacle, Jean-Baptiste Devreux , according to RFI radio.
The video, which quickly circulated online in France, prompted members of the local Muslim community to gather outside the restaurant this weekend to demand an apology. Some have called for a boycott of the restaurant.
The incident also made waves in the Twittersphere, with social media users expressing their anger under the hashtag #Cenacle.
The manager has since retracted his words, telling local media: "I spoke out of turn and I apologize, I have a friend who died in the Bataclan attacks and wrongly mixed everything up. I do not truly believe the things I said, my comments did not reflect what I really think."
The Committee Against Islamophobia in France (CCIF) has reached out to the two women, pledging in a statement to give them "emotional and legal support."
Burkini row boils
Tensions surrounding France's Muslim community have risen, particularly after several towns passed bans on burkinis – the full-body swimsuits worn by Muslim women. The bans were deemed "seriously and clearly illegal" by France's highest court last week.
The French government cannot implement a nationwide anti-Muslim swimsuit ban, as such a law would be "unconstitutional and ineffective," Interior Minister Bernard Cazeneuve said Sunday.
The restaurant incident follows a wave of terror attacks across France, the most recent being the killing of an 86-year-old priest in a Saint-Etienne-du-Rouvray church, in an attack that was claimed by Islamic State (IS, formerly ISIS/ISIL).
In mid-July, 86 people were killed and over 300 injured after a box truck plowed into a crowd of spectators watching a Bastille Day fireworks show in Nice. That attack was also claimed by IS.
A series of coordinated IS terror attacks in November 2015 claimed the lives of 130 people and injured more than 300 in Paris.
You can share this story on social media: