Women shunned in some Muslim neighborhoods in France – report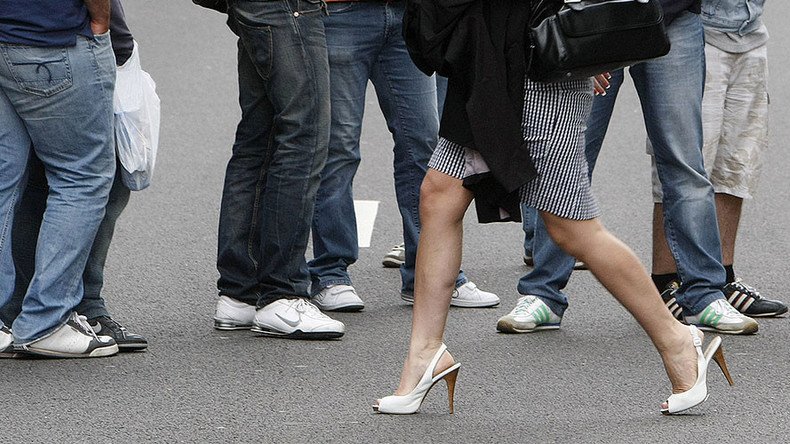 Cafes which are no-go for one sex, streets full solely of men, and women veiled from head to toe… No, not a highly-religious neighborhood in Saudi Arabia, but a Paris suburb with predominantly-Muslim population, investigation by French media reveals.
READ MORE: Majority of French fear terrorist attacks over Christmas & New Year – survey
The investigation was launched by France 2 TV with the aid of Brigade Des Mères (BDM) group which aims to restore gender equality across France.
Two BDM representatives – both women – carried out a social experiment. They chose Sevran commune in the northeastern suburbs of Paris and analyzed the reaction of local men towards women. The response was probably well-suited to some neighborhood in Saudi Arabia, the women later said.
In one café, which solely consisted of male customers, they received a cold welcome. The women were asked if they were looking for a "man."
"There are men in the café," explains one of the men to them, while the women respond: "It's OK, in the world there are men and women."
Answering the question if such behavior is normal, the men in the café answer: "It's Sevran, not Paris. We have a different mentality."
"It's not like in France, it is like back home!" one of the men says.
"But it's France," one of the women replies. Sevran is located 16km from the center of the French capital.
Later in the video the camera captures a woman dressed in burqa, a full-body cloak worn by some Muslim women.
All dialogues were filmed with secret cameras. BDM later wrote that in some neighborhoods in France women have become "undesirable in public places."
READ MORE: 'Hard' for France to guarantee freedom of Islam if Muslims don't help country – Valls
"Walking in a skirt or having a coffee on the terrace can become a real challenge for them," the group said.
Sevran, however, is not the only neighborhood in which women are shunned by Muslim men living there. Similar reaction was seen in Rillieux-la-Pape in eastern France, BDM wrote.
People on social media thanked the brave women for the investigation and for their "combat" against sexism.
"Extremely shocked [by men's reaction]!" and "That is the France of the suburbs," people commented under the video.
Tensions are running high in France and confrontation between Muslims and anti-Muslims has been rising. According to a September poll commissioned by Ifop, more than a quarter of French Muslims, mostly under 25, support an ultra-conservative form of Islam, including women wearing of a full-face veil.
During this summer tensions ran high on French beaches in towns where local authorities introduced a 'burkini' ban. Public reaction has been divided, with some accusing police of using "Nazi" tactics, and others supporting the move.
By August this year, French authorities had closed about 20 mosques and prayer halls considered to be preaching radical Islam.
You can share this story on social media: