Most Germans want enhanced video surveillance after Berlin Christmas market attack – poll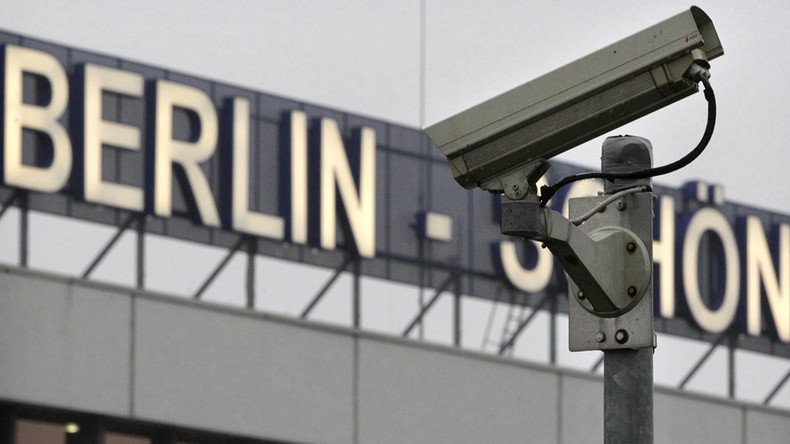 Sixty percent of Germans want enhanced video surveillance in public spaces, according to a new YouGov poll conducted following an attack in Berlin in which a truck plowed into crowds at a Christmas market, killing 12 and injuring dozens.
As many as 73 percent of poll respondents also want police ranks to be beefed up, while 61 percent say providing police with better equipment is a must, according to n-tv news channel.
A total of 2,083 people took part in the YouGov survey conducted on December 21-23 for German news agency dpa.
One in two respondents taking part in the YouGov survey also called for the Bundeswehr, Germany's armed forces, to get more involved in the event of a terrorist attack. Currently, soldiers may only be deployed when police ask for help to deal with major incidents.
It was not completely clear, however, which forces would be most suitable to take on which tasks, n-tv reported, adding that the Bundeswehr and police's first joint exercise is scheduled for next March.
Last Monday, 24-year-old Tunisian national Anis Amri plowed a stolen truck into a Christmas market, killing 12 people and injuring 56 in Germany's deadliest attack in over three decades. Amri was killed during a shootout with police in the suburbs of Milan on Friday.
No attack has claimed so many lives in Germany since 1980, when a bomb killed 13 people and injured hundreds at Munich's Oktoberfest.
No police cameras were monitoring the market at Breitscheidplatz in western Berlin at the time of the attack, leaving security experts to wonder why some important security precautions were lacking at Berlin markets, including an increased presence of uniformed police.
Alexandre Mendel, French journalist and author of the book La France Djihadiste, told RT that the Berlin tragedy was "probably the easiest attack that can occur in a country that doesn't defend itself."
"It is a very easy attack to do. It is easier to rent a truck than to get a Kalashnikov. It is way easier to kill soft targets at a Christmas Market than soldiers," he added.
After the attack, Interior Minister Thomas de Maiziere called on Berlin's regional assembly to "urgently rethink" its attitude towards video observation.
Angela Merkel's cabinet passed a draft bill last week that would permit increased video observation in various public areas, as well as on transportation networks.
The bill will "facilitate video surveillance in public places and, thus, make an important contribution to combating crime," de Maiziere told Bild am Sonntag on Saturday.
A government statement asserted that the bill is designed to "step up Germany's level of security," while noting the "protection of lives, health, and freedom of people via video surveillance conducted by private operators in publicly accessible areas should be considered 'an issue of particular importance.'"
Nevertheless, Berlin's regional government is against additional surveillance, with Department for Urban Development spokesman Martin Pallgen calling the government's initiative to step up monitoring in public places "premature."
You can share this story on social media: