Dashcam footage from Berlin Christmas Market attack released (VIDEO)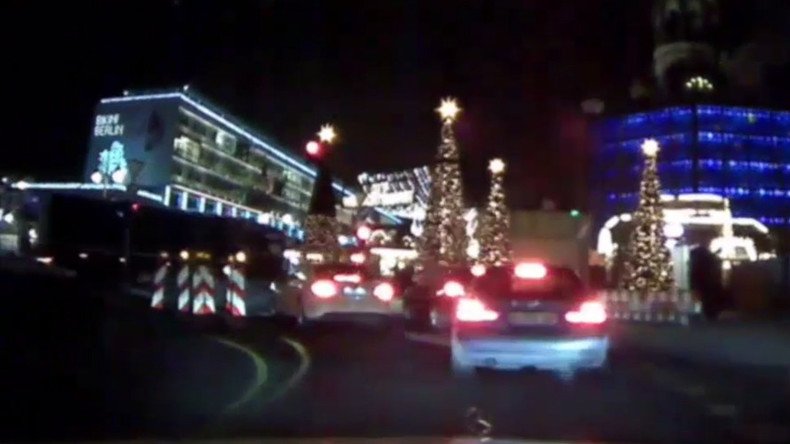 Video footage taken from a dashcam in Berlin shows the terrifying moments before the Christmas market attack, in which a truck plowed into the crowds, killing 12 and injuring 48.
LIVE UPDATES: Berlin Christmas market attack
A driver unwittingly captured the moment the terror act occurred in Berlin. As the car approaches a set of lights, a dark truck can be seen racing towards the market.
Moments later, people can be seen running from the scene.
The video, obtained by German newspaper Bild, was taken by a driver who had been near the market.
"Just a few seconds after the truck had driven to the Christmas market, the first people were already screaming at me," he told Bild.
"I immediately turned around when I saw the truck [standing] there. I realized that something terrible [had] happened."
READ MORE: Berlin suspect: Police offer €100k reward
The dashcam footage also briefly shows the car as it turns onto Breitscheidplatz where the truck can be seen.
Police are still looking for the suspected driver, Anis Amri.
You can share this story on social media: