24yo Swiss with 'links to occult' identified as Zurich Islamic center attacker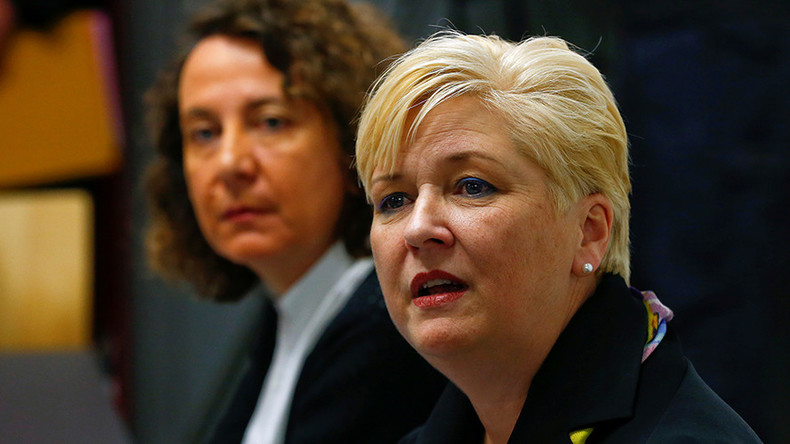 Zurich Cantonal Police have identified the person who shot three men in an Islamic center on Monday evening. The 24-year-old Swiss man with "links to the occult" is the same individual responsible for a fatal stabbing on Sunday.
The exact background and motives of the perpetrator remains unclear, but the culprit "may have links to the occult" because "corresponding symbols have been found at his home," says Christiane Lentjes Meili, head of the criminal investigation department.
Officials believe the lifeless body found close to the scene late last night belongs to the attacker. He is thought to be from the Uster district.
READ MORE: 3 injured in shooting at Zurich Islamic center
The culprit is said to have opened fire in the prayer room of a downtown Islamic center at 5:30pm on Monday evening, injuring three men aged 30, 35 and 56, explained Lentjes Meili at a press conference Tuesday.
Two of the three men shot at the Islamic centre were seriously injured, but all three are now in a stable condition, she said.
While not initially thought to be connected, the suspect is now believed to be behind a fatal stabbing of a 24-year-old man in a Schwamendingen playground on Sunday – the victim was apparently a friend of the perpetrator.
A few hours after the Islamic center shooting a body was discovered nearby on the Sihl near Gessnerallee and DNA evidence has confirmed it to be the perpetrator of the Schwamendingen stabbing.
Cantonal police understand the man shot himself after carrying out the attacks and have no reason to believe he is connected to a terrorist organization or, indeed, the truck incident in Berlin. They have found no evidence to suggest the perpetrator was undergoing psychiatric treatment.
"There is no evidence of an Islamist-motivated act, and there are no indications that the perpetrator was linked to Islamic groups," said Prosecutor Françoise Stadelmann.