'This is no life': Dutchman allowed to be euthanized due to alcoholism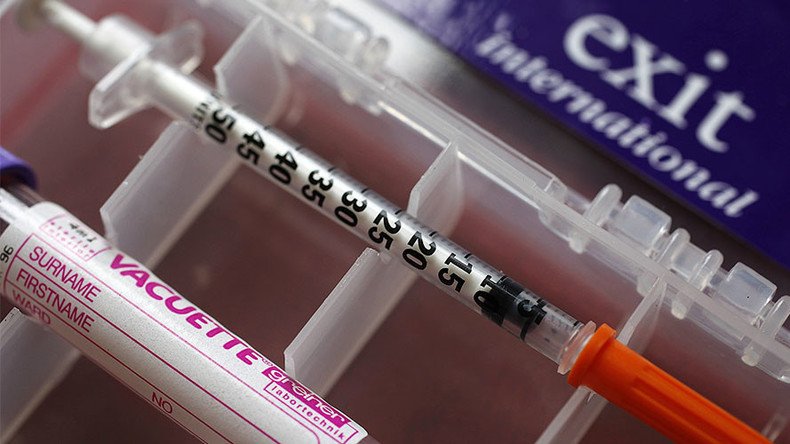 A man in the Netherlands was allowed to be euthanized after claiming he could no longer live with his crippling alcohol addiction. The man died surrounded by his family in his childhood home, according to an account recently made public by his brother.
After battling the disease for eight years and undergoing 21 combined hospital and rehabilitation stints, Mark Langedijk came to his family with some shocking news – he wanted to end his time on Earth, saying "this is no life," as he sipped vodka to combat the symptoms of withdrawal.
It was a decision which his brother Marcel said was taken "with a grain of salt" by the family, noting that "euthanasia was for people with cancer... people for whom death was already imminent. Euthanasia was certainly not [for] alcoholics."
But Mark pressed on with his plan, and his request was eventually approved by a doctor from the Support and Consultation on Euthanasia.
Once approved, Langedijk was visited by a doctor who suggested dates for the euthanasia to take place.
"Go ahead [with] July 14," he said, adding that it was a "nice day to die," his brother Marcel wrote in an account published in the magazine Linda.
Marcel went on to describe the atmosphere of his brother's final day, noting that he "laughed, drank, smoked, ate ham-and-cheese sandwiches and soup with meatballs" until the doctor arrived at this parents' house.
Once the doctor arrived, she explained the procedure before telling Mark to get into bed and stay calm – and that's when the tears began.
"We cried, told each other that we loved each other, that it would be all right, that we would care for each other, that we would see each other again. We held each other," he said. "If it was not so terrible, it would have been nice."
Describing the final moments of his brother's life, Marcel wrote: "Mark's eyes turned away, he sighed deeply. His last. Dr. Marijke injected the third syringe. His face changed, lost color. My little brother was dead."
More than 5,500 people ended their lives under the Netherlands' euthanasia law last year. The law was passed 16 years ago, making the country the first in the world to legalize the practice.
Although the Netherlands' euthanasia law initially only applied to those undergoing "unbearable suffering" with no prospect for improvement, it has since allowed for multiple deaths to take place under the label of "psychiatric suffering," according to a study published in April.
In October, health and justice ministers argued that healthy older people who believe their life is complete should also "be allowed to finish that life in a manner dignified for them." They hope to draft a law on the matter by the end of 2017.
You can share this story on social media: