Dutch may introduce assisted suicide for healthy people who feel life is over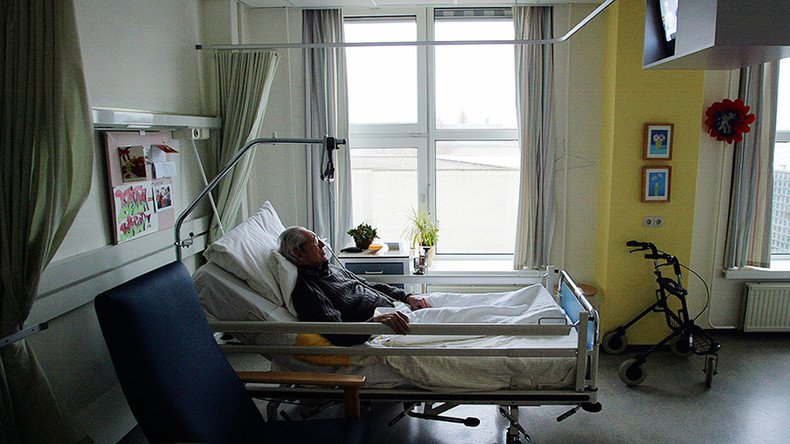 Assisted suicide for people who are not terminally ill may soon be an option in the Netherlands. Lawmakers in the country are pushing for a law which would let those who feel they have "completed life" take death into their own hands.
On Wednesday, the country's health minister, Edith Schippers and the justice minister, Ard van der Steur, sent a letter to the parliament asking the lawmakers to draft legislation that would make assisted suicide a possibility.
The ministers argued that individuals who "have a well-considered opinion that their life is complete, must, under strict and careful criteria, be allowed to finish that life in a manner dignified for them."

The Netherlands became the first country to legalize euthanasia, in 2002, but only for terminally ill patients. Now the country seems to pushing the boundaries even further in its call to introduce assisted suicide for the healthy.
This comes in the face of a [Dutch] special commission report which ruled that assisting someone in ending their life constituted a criminal offense. In February, a 243-page advisory report titled Voltooid Leven, (Completed Life), that investigated whether people who feel that their life is done and want to die need additional legal options, concluded that assisted suicide would remain illegal.
However the ministers disagreed, writing in the letter that "the Cabinet is of the opinion that a request for help [in dying] from people who suffer unbearably and have no hope without an underlying medical reason can be a legitimate request."
The letter argues that some, mostly elderly people, are "walking around with an active death wish," as they feel that their life has no meaning anymore. The new assisted suicide legislature will be "limited" to the elderly, the ministers argue without naming the threshold age.
The new law will require "careful guidance and vetting ahead of time with a 'death assistance provider' with a medical background, who has also been given additional training," they argue.
Schippers wants to organize a careful process, that will exclude the "lonely or depressed people," or individuals whose life problems can "be solved in a different way."
A specially trained "death counselor" will be introduced to monitor whether a person meets all the criteria. If the counselor gives a green light, the individual will be offered a period of reflection to reconsider their choice. The second review by an independent expert will then be conducted before assistant suicide can take place.
VVD and PvdA, D66 Parties support the new proposal, while the Christian parties, Christian Union, SGP and SP oppose the measure.
You can share this story on social media: