Rationing due to 'bad batch' of fuel at Melbourne Airport forces planes to reroute to Sydney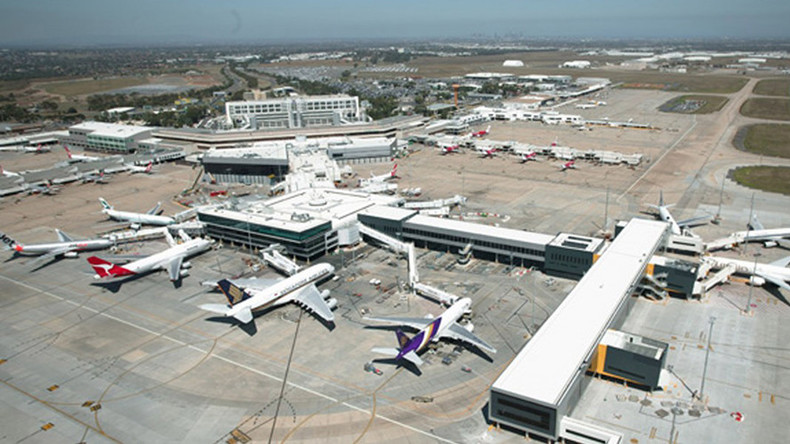 Planes departing from Australia's second busiest airport are being forced to reroute and refuel in Sydney due to rationing that is reportedly forcing aircraft to take off with just half their normal supply of fuel.
The national body for jet fuel supply changed Melbourne Airport's status to "black traffic light" late on Thursday – a move which led to "immediate and deep fuel rationing," according to the Board of Airline Representatives of Australia, as cited by The Australian.
The rationing has forced some airplanes to take off from the airport with half of their usual fuel levels, aviation industry sources told Reuters.
Fuel allocations in place at Melbourne Airport due to upstream supply issues. We're working with airlines to minimise impact on travellers.

— Melbourne Airport (@Melair) November 24, 2016
This has forced long-haul international flights to refuel elsewhere, disrupting their schedules, with Qantas stating that two of its Asia-bound flights that are usually non-stop had to stop in Sydney to refuel. The airline noted that its domestic flights remain unaffected.
READ MORE: Forest fuel: Alaska Airlines completes first wood-powered commercial flight
Planes on domestic and short-haul international routes have been flying into Melbourne with much more fuel than usual so that they only need a small top-up at the airport, a practice known as "tankering."
A spokesman for ExxonMobil, the operator of fuel tanks at the airport, said that the need to ration has been caused by "disruptions in recent weeks to jet fuel deliveries from multiple fuel terminals across Melbourne, which are in the process of being resolved."
Please contact your airline directly with questions about flight impacts due to jet fuel supplies.

— Melbourne Airport (@Melair) November 24, 2016
However, the Australian Broadcasting Corporation (ABC) said the shortage is due to a shipment of imported jet fuel that failed quality control inspections after arriving in Melbourne.
The rationing has put the spotlight on the vulnerability of Australia's fuel supply, which has become highly reliant on imports since the closure of several refineries.
READ MORE: Solar-powered plane soars over Golden Gate Bridge in fuel-free Pacific crossing (PHOTOS, VIDEO)
The number of refineries operating in the country has fallen from seven to four over the past decade, largely due to competition from cheaper Asian imports. Australia currently imports 85 percent of its refined fuel from Asia, according to the Australian Institute of Petroleum.
Melbourne Airport opened in 1970 and is Australia's second busiest airport, handling more than 33 million passengers a year.
Apart from this latest disruption, it was also forced to ration fuel twice in 2015 due to shortages.