Forest fuel: Alaska Airlines completes first wood-powered commercial flight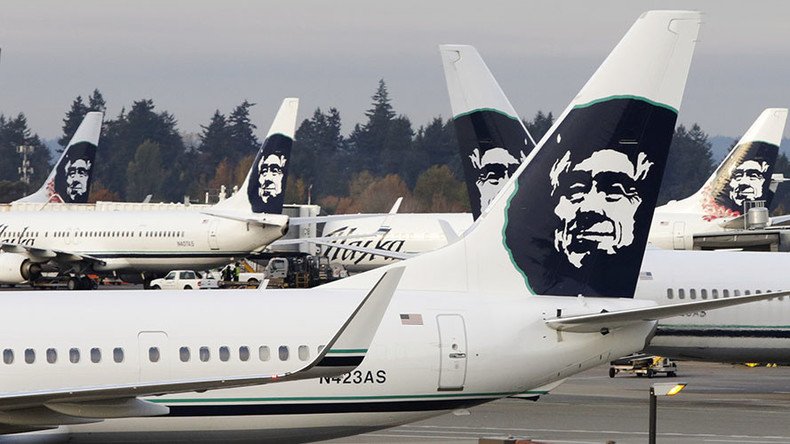 Alaska Airlines used a renewable jet fuel with a 20-percent blend of forest residuals, such as tree branches, to power a flight from Seattle to Washington, DC,, marking the first commercial flight to do so.
The tree branches and limbs used to make the alternative-fuel blend were collected after "the harvesting of managed forests" in the Pacific Northwest, according to Alaska Airlines. The jet fuel was produced by Washington State University's Northwest Advanced Renewables Alliance (NARA).
The flight left Monday morning from Seattle-Tacoma International Airport and headed to Reagan National Airport in Washington, D.C. The airline called the 20 percent blend "chemically indistinguishable from regular jet A fuel." The flight used 1,080 gallons of the biofuel, according to the airline.
If the airline replaced 20 percent of its overall fuel supply at Sea-Tac Airport, as it did in this individual flight, "it would reduce greenhouse gas emissions by about 142,000 metric tons of CO2. This is equivalent to taking approximately 30,000 passenger vehicles off the road for one year," Alaska Airlines said.
"This latest milestone in Alaska's efforts to promote sustainable biofuels is especially exciting since it is uniquely sourced from the forest residuals in the Pacific Northwest," said Joe Sprague, Alaska Airlines' senior vice president of communications and external relations. "NARA's accomplishments and the investment of the US Department of Agriculture provide another key in helping Alaska Airlines and the aviation industry reduce its carbon footprint and dependency on fossil fuels."
NARA partner Gevo, Inc., was responsible for the conversion of celluloid sugars from wood waste into renewable isobutanol, Alaska Airlines said, which was then converted into Gevo's own Alcohol-to-Jet fuel.
"Today is a tribute to all of our NARA partners, and especially to NIFA who supported our mission to facilitate the revolutionary development of biojet and bioproduct industries in the Pacific Northwest using forest residuals that would otherwise become waste products," said Ralph Cavalieri, NARA's executive director.
The flight carried 163 passengers, including three members of Washington state's congressional delegation, on a Boeing 737-800 jet.
In October, dozens of nations agreed to control CO2 emissions from aviation at the Civil Aviation Organization's 39th Assembly. As of early October, 66 nations representing more than 85 percent of international aviation activity had pledged to take part in a global market-based measure to reduce aviation emissions.
You can share this story on social media: