'It is more secure to be soldier than civilian': Red Cross chief to RT
In modern-day conflicts, civilians have become the "foremost victims," said the president of the Red Cross, commenting on the situation in the Middle East. While in Iraq's Mosul a number of sides are involved in a 'hybrid war,' organizations like his cannot provide much-needed aid.
"The more actors we find in the battlefield, the more armed groups we are confronted with – the more difficult it is to negotiate the humanitarian space," President of the International Committee of the Red Cross (ICRC), Peter Maurer told RT.
The operation to retake Mosul, the Iraqi stronghold of Islamic State (IS, formerly ISIS/ISIL), was launched over a month ago. An offensive alliance of 100,000 comprises Iraqi Army troops, Kurdish Peshmerga militias, Iraq-backed Shiite militias, Turkish expeditionary forces and western special operations troops providing targeting for US-led coalition airstrikes and advice to local forces.
The parties involved in the operation are diverse and not necessarily friendly to one another.
READ MORE: UN failed to organize evacuation of civilians from rebel-held Aleppo – Russian envoy
Maurer said that if the actors are "unstructured," it is more complicated to deliver aid to suffering people in the region. "It's hindering the security for our staff, it's making our lives more complicated, but it's the reality with which we are confronted today."
Such a situation only contributes to the suffering of the civilian population both in Iraq and Syria, the Red Cross president said, adding that the "civilian population [has become] the first victim" of the conflicts.
Read more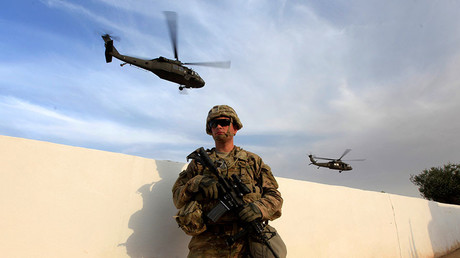 "It is unfortunate that in many conflicts we are observing civilian population taken hostage basically of the disagreements between parties [who fail] to let humanitarian organizations like the ICRC do their work," Maurer said, adding, "we don't have sufficient cooperation and sufficient engagement by those who have an influence on all the parties to [push them to] better forthcoming engagement with humanitarian actors."
In Iraq, despite the offensive not yet having reached Mosul itself, the operation has already taken a heavy toll on the civilian population and the outskirts of the city have become an urban battleground. Thousands of civilians have fled for their lives since the operation started, and a number of aid organizations said that the worst-case scenario would see over a million people leaving Mosul amid the hostilities.
READ MORE: 60 civilians killed, 200 injured as US-led coalition strikes Mosul residential areas – Russian MoD
In Syria's Aleppo, despite Russian and Syrian military's efforts to provide humanitarian corridors for civilians to flee jihadists-controlled areas, people are unable to leave, with militants viciously disrupting all such attempts, according to the Russian ministry of defense.
Read more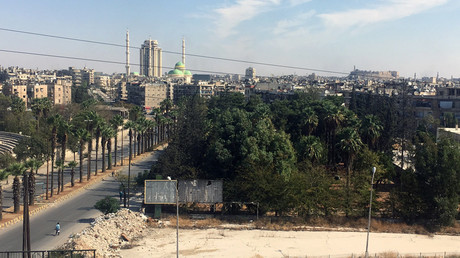 "Today's conflicts are moving to urban areas, to cities where civilians are much more exposed to the impact of explosives, of bombardment, of artillery," the ICRC chief told RT, adding that "there is a lot to do in order to minimize the impact of this warfare."
Humanitarian organizations like the Red Cross have repeatedly called on the attacking forces to avoid targeting civilian infrastructure and to take care to minimize civilian casualties. Yet it has been reported that in the contested neighborhoods east of Mosul, residents get killed by both sides and are often not sure which to fear more: IS does not hesitate to use indiscriminate attacks in residential areas and attacks people trying to flee, while coalition warplanes and Iraqi Army artillery mistakenly hit civilians while aiming for terrorists. In Syria, terrorists and rebels have reportedly launched numerous attacks on government-controlled areas, where civilians live.
Peter Maurer says it is an unfortunate paradox of modern-day warfare that it is safer to be a soldier than a civilian when battles move to urban areas.
"It is an absurdity in today's conflicts that civilians have become the first and foremost victims, and the most secure situation in the conflict today is to be a soldier. This equation has to change," he told RT. It has become one of the greatest challenges to make sure all parties in conflicts adhere to the principles of international humanitarian law, he added, once again calling for "distinguishment between civilians and the military."