Lufthansa cancels nearly 900 flights as pilots extend strike by further 24 hours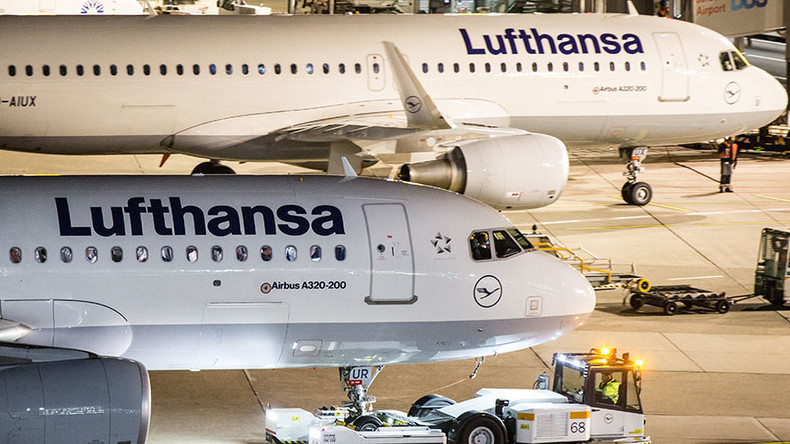 Lufthansa had to cancel some 876 flights after its bid to block a cabin crew strike with a court order failed.Meanwhile Germany's pilot union decided to extend the strike by a further 24 hours, potentially affecting hundreds of thousands more passengers.
Because of the announced extension of the strike, which is taking place as the result of pay dispute between Lufthansa and the Vereinigung Cockpit (VC) union, Lufthansa's short and long-haul flights out of Germany will be affected until 10:59pm GMT on Thursday.
Read more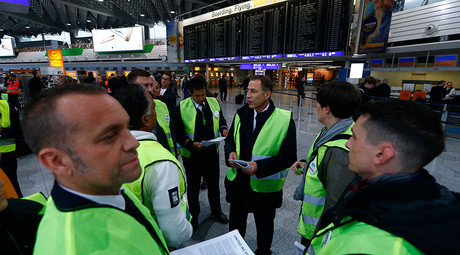 Pay talks between Lufthansa and the union have reached a stalemate. The union is calling for an average increase of 3.7 percent in pay for 5,400 pilots in Germany over a five-year period dating back to 2012. However, Lufthansa has offered a 2.5 percent increase over the six years until 2019.
Failing to reach an agreement, pilots at Lufthansa announced Monday that they will be on strike on Wednesday.
Budget airlines Germanwings and Eurowings and other Lufthansa carriers, such as Austrian Airlines, SWISS and Brussels Airlines, are not expected to be affected by the strike.
Lufthansa tried to prevent the strike going ahead late on Tuesday by filing an injunction at court. However, a judge ruled that the strike may go ahead.
Lufthansa said the strike already resulted in the cancellation of 876 out of roughly 3,000 flights on Wednesday, affecting about 100,000 passengers. The strike is the 14th to hit the airline in its pay row with the union.