Merkel expected to announce fourth-term bid for Germany's chancellorship on Sunday – media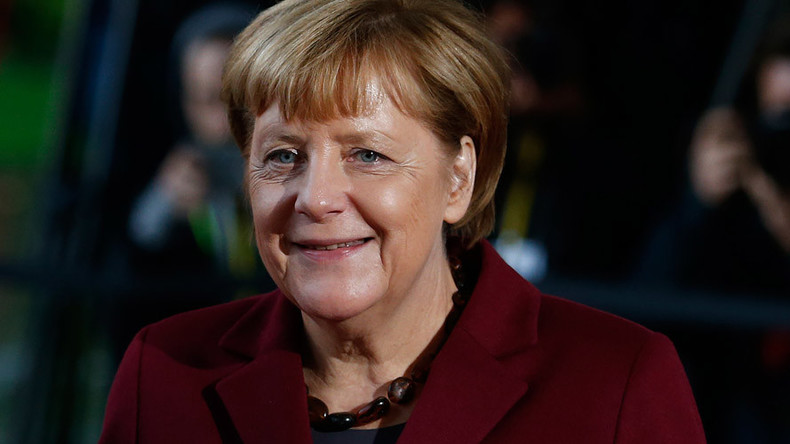 Angela Merkel is expected to announce that she will run in Germany's 2017 general election, ruling CDU party officials said in defiance of speculations that she would bow out due to enormous pressure over her "open-door policy" towards refugees.
Chancellor Angela Merkel, who has led Germany for the 11 years since 2005, is expected to announce that she will run for another term during a Sunday meeting of her party's leadership in Berlin, German media report.
According to Elmar Brok, a top CDU official in charge of European Union affairs cited by Die Zeit, "everyone knows she will run again," as "there are no other candidates [in the ruling coalition]."
Earlier this week, Norbert Roettgen, chairman of the Bundestag foreign affairs committee and one of Merkel's aides, told CNN's Amanpour program that the Chancellor is keen to carry on.
"She will run for chancellor," Roettgen said, stressing "she is absolutely determined, willing, and ready to contribute to strengthen the international liberal order. But we can't see the chancellor or Germany as last man standing."
The CDU official argued that Merkel is the "cornerstone" of the liberal order in the West and beyond, acting as a responsible global leader. However, he then toned down his statement, telling German ZDF broadcaster that the chancellor will make her decision on whether to run "in due time."
Read more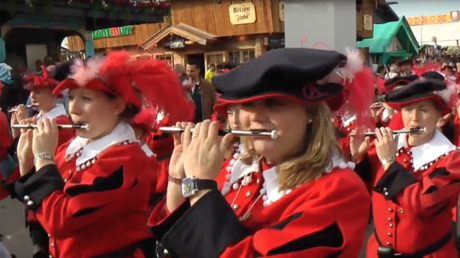 If Merkel announces her candidacy, observers say she will win the 2017 general election despite the enormous backlash from the far-right and her own party allies over the German government's "open-door" refugee policy. The country has taken in more than one million asylum seekers over the past year, which has given a boost to far-right anti-immigration forces.
Her party suffered painful losses at the hands of the resurgent anti-Muslim Alternative for Germany (AfD) party in September's Berlin elections. The AfD garnered some 14 percent of the vote, whereas Merkel's Christian Democrats suffered their worst ever results in the German capital, taking just 17.5 percent of the vote.
"We have achieved a great result," Beatrix von Storch, one of the AfD's leaders, said at the time, before declaring "we have arrived in the capital and are on our way to the Bundestag."
A new poll conducted by Infratest dimap earlier in November showed that 52 percent of Germans were satisfied with Merkel. However, back in July, 56 percent disapproved of the chancellor's refugee policy, calling into question her famous statement that Germany "will make it," according to YouGov.
Nonetheless, Merkel is still seen by her supporters as a bulwark against rising far-right populism and an example of moderate, reserved, and predictable policy-making.
Read more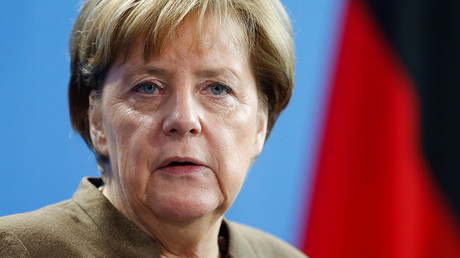 Immigration and the perceived Islamization of Germany are likely to play a role during the election campaign. Speaking at a party meeting in late October, Merkel admitted that "there are concerns about Islam" in society, but offered an awkward way of tackling the issue.
"We're the party with a C in its name," she argued, referring the moderate Christian values her party purports to apply to politics and the economy. "How many Christmas carols do we still know? And how many of them will we pass to our children and grandchildren?" she asked.
"One should copy some [carols] music sheets and ask someone who can play flute [to assist]," she suggested.
No other parties have announced their candidates for the 2017 election, except for the Social Democrats, who consider either President of the European Parliament Martin Schulz or Economy Minister Sigmar Gabriel as frontrunners for Germany's top job, according to the Frankfurter Allgemeine newspaper.
The 62-year-old chancellor was born into the family of a Protestant minister and brought up in former East Germany. After Germany's reunification in 1989, she served in ministerial posts and as leader of the center-right opposition before finally being elected chancellor in 2005. She is the first and only woman ever to lead her country.