Majority of Germans don't believe Merkel will handle refugee crisis - poll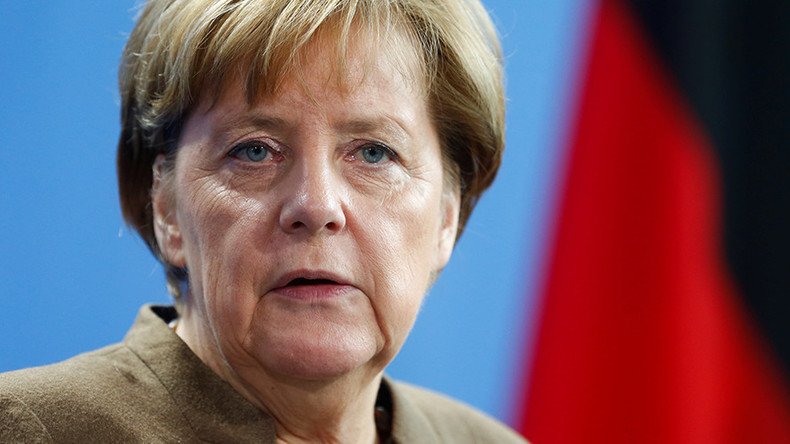 The majority of Germans do not trust Chancellor Angela Merkel's claim that the country will successfully handle its refugee crisis. Merkel has come under fire over her "we can do it" remark in response to her open door policy towards asylum seekers.
The findings came in a recent poll, which was carried out by the YouGov market research firm between July 26 and July 29 among 1017 German citizens, according to the German media, which saw the results of the survey.
The question put to the public was: "What is your attitude to Merkel's statement 'We can do it' which she said several times in relation to the high number of refugees and the need to accept them in Germany?"
READ MORE: 'Germany should send back foreigners to save lives, stop appeasing Islamists' – Bavarian MP to RT
At least 66 percent of the respondents said that they do not agree with the chancellor's policy towards refugees, while some 27 percent support Merkel, the survey said.
According to YouGov these are the worst results since August 31, 2015, when 51 percent disapproved of the Chancellor's policy.
Merkel has been under fire after Tuesday's speech when she said she will still stick to an open door policy for refugees. She added that Germany is still "safe," despite the recent deadly attacks, most of which were committed by migrants.
READ MORE: 'She declared war on own people': Merkel vows to stick to open door policy, faces online uproar

The chancellor made it clear there will be no U-turn in the state's policies regarding migrants. Dealing with the flood of refugees is a "historic task" Merkel said, while she reiterated that Germany "will make it." She also stressed that "lot's has already been done," echoing arguments she had made in previous speeches.
She defended her welcoming policy towards refugees on Thursday, saying that Germany "will give asylum to those who are politically persecuted and we will give protection to those who flee war and expulsion according to the Geneva Refugee Convention."
Germans quickly hit back at Merkel's "we can make it" line by posting statements such as "unfortunately we cannot ask the victims of the recent attacks whether they see it exactly the same way."
On Friday the head of the Green Party Cem Ozdemir said that he feels "ashamed" due to "the failure of the world community, of Europe and above all of Germany" to resolve the refugee crisis.
Ozdemir believes bringing peace to war zones is crucial in this respect. He mentioned Aleppo, where civilians have been trapped.
"This is an unimaginable misery - and the world barely takes any notice. Angela Merkel is completely ignoring this and other humanitarian catastrophes," he told the Funk Media Group, as cited by the Local.
Frauke Petry, leader of the Alternative for Germany (AfD), which strongly rejects the refugee inflow into Germany, also criticized Merkel's policy towards migrants. "…Stop repeating 'we'll manage it' and finally admit your mistake," she said.
READ MORE: Rising fear of terrorism pushes Europeans to rethink approach to right-wing parties
Germany has been recently on high alert following five deadly assaults in recent weeks. Three were committed by asylum seekers, and two of them are being investigated for links to Islamic State (IS, formerly ISSI/ISIL).
You can share this story on social media: