'Germany should send back foreigners to save lives, stop appeasing Islamists' – Bavarian MP to RT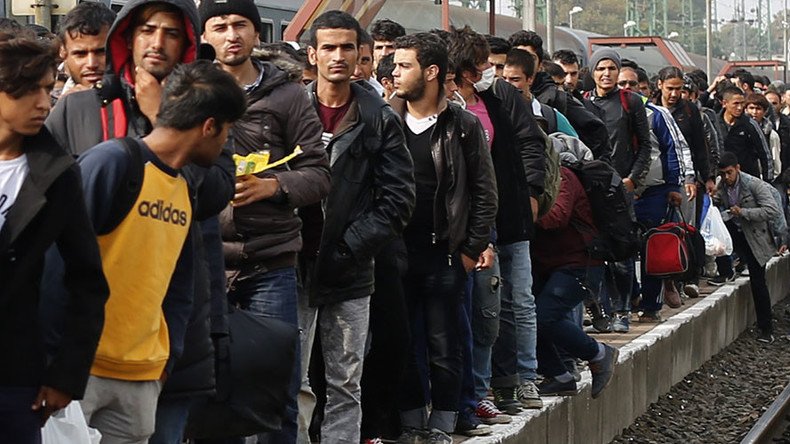 The fact that three of the terror attacks that shocked Germany last week took place in its largest state of Bavaria is a "nightmare" for locals, and shows a failure of the EU and Berlin to deal with migration, Thomas Jahn of the CSU party told RT.
Jahn, a vice chairman of Bavaria's dominant Christian Social Union (CSU) conservative campaign, lambasted the migration policy pursued by Angela Merkel – the chair of his party's traditional ally, the Christian Democratic Union (CDU).
"People in Bavaria and in [the] whole [of] Germany say that, of course, Mrs. Merkel has failed and, historically, the nation because she decided to ignore the German immigration law and she opened the borders of our country last year for two million immigrants from countries outside Europe," Jahn said, adding that the government is to blame for the "nightmare" terror spate that has descended upon Germany.
"It's really a nightmare [what] politicians brought to Germany and Bavaria, and people are very worried to be [the] next victims of terrorism in our country," he said.
In order to prevent terror from spreading, Germany must secure its borders by introducing tougher border controls. In addition, Berlin must not hesitate to deport all new arrivals who could pose a threat to the country's security, the MP argued.
"We need to control our borders, that is the most important thing at the moment, and we need to send...the dangerous people with Islamist ideology back to the countries outside Europe and [the] European Union," the politician said.
READ MORE:'I'll blow you up': Manhunt in Bremen after 'pro-ISIS psycho' escapes ward shouting threats

While Bavaria's interior minister, Joachim Hermann, has suggested that Germany's internal army could be deployed to tackle major terror threats, Jahn believes such a move would be an "overreaction." Instead, he says authorities should focus on expanding existing resources – particularly giving more powers to the police force.
"We have to give our police more rights," Jahn stressed, before adding that "we have to send back foreigners very quickly, back to their countries, to save our lives and save security in our countries."
Although the majority of Bavarian attackers were not German nationals, having fled war-torn regions of Afghanistan and Syria to resettle in Europe, the issue of home-grown terrorism inspired by violent Islam should not be ignored, Jahn said.
"The problem is that we have some kind of ideologies, we have some kind of Islamist ideologies that we never controlled in the last few years, we don't have much attention on it," Jahn said, adding that the advancement of extremist teachings within Europe should serve as "one of the greatest reasons we have to stop this kind of appeasement policy in Europe."
In the wake of the attacks that rocked the Bavarian cities of Wurzburg, Munich, and Ansbach – at least two of which were linked to Islamic State (IS, formerly ISIS/ISIL) – Bavarian Governor Horst Seehofer said that "Islamist terrorism has arrived in Germany," adding that Germans are "full of fear" as they face "an entirely new dimension of terrorism – the Islamist-minded terrorism."
Hermann echoed Seehofer's statement, proposing that Berlin deny entry to all asylum seekers who cannot prove their identity with a valid ID.
"Deportation into a war zone should not be taboo as well," he stressed in an interview to Suddeutsche Zeitung, referring to refugees who do not abide by German law.
"You have to seriously consider how such people should be treated if they violate laws or pose a threat," he said.
You can share this story on social media: