Luxembourg 1st in Europe to promise space miners resource ownership guarantee
Luxembourg is moving to provide space mining companies with legal guarantees of ownership for the resources they will extract. The new law is expected to enter into effect in early 2017.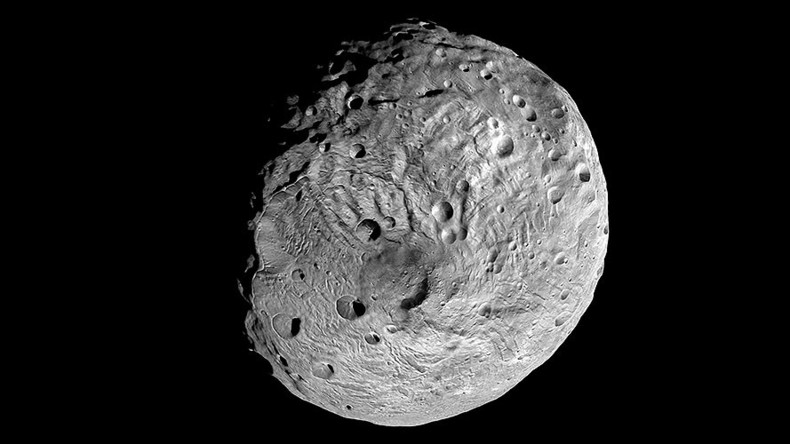 Establishing and codifying the legal and regulatory framework is a key component within the SpaceResources.lu initiative that focuses on private exploration and commercial use of resources from Near-Earth Objects (NEOs), namely asteroids and comets.
"Article 1 of the draft law provides that space resources are capable of being appropriated in accordance with international law," the government said in a press release. "Luxembourg is thus the first European country to provide legal certainty as to the ownership of minerals, water, and other space resources identified in particular on asteroids."
Drafted to provide private companies and investors with a secure legal environment, the government hopes to issue space resource-dedicated licenses for each mission under the new law. Extraction will be conducted under government supervision and regulations, and in accordance with the Outer Space Treaty.
"The legal framework we put in place is perfectly in line with the Outer Space Treaty. Our law does not suggest to either establish or imply in any way sovereignty over a territory or over a celestial body. Only the appropriation of space resources is addressed in the legal framework," said Etienne Schneider, Deputy Prime Minister and Minister of the Economy.
The official said that Luxembourg is now in talks to establish formal relationships with 20 companies and entrepreneurs to get the space exploration project moving. In June, the small European country announced that it was opening a €200 million ($225 million) line of credit for entrepreneurial space companies to set up their European headquarters within its borders.
"Deep Space Industries and Planetary Resources, two renowned US companies with visionary ambitions for exploration and use of space resources, have already both established their European subsidiary in the Grand Duchy, with Luxembourg to become one of the main shareholders of Planetary Resources, Inc. Both companies started hiring highly qualified workers to build up the economic and technological substance to firmly anchor their presence in Luxembourg," Schneider said.
Due to the astronomically high costs of current space transportation, extraction techniques are still being developed. Once the technologies are developed, companies plan to extract gold, silver, platinum, rhenium, as well as rhodium, ruthenium, and tungsten from Near Earth Objects.
You can share this story on social media: