Luxembourg wants to mine asteroids for minerals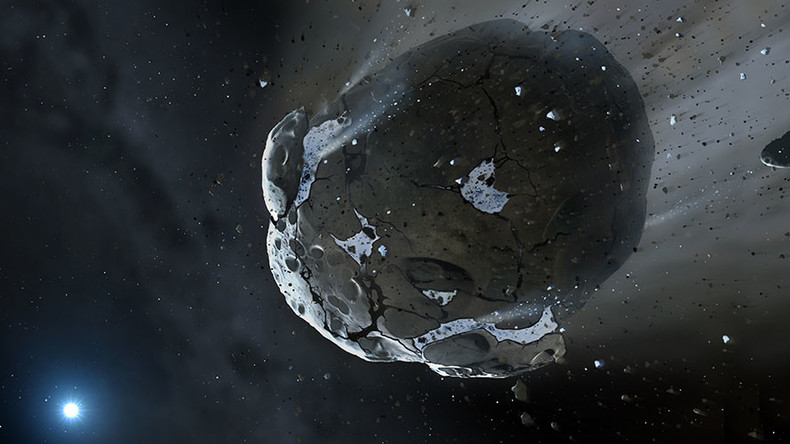 The small European country of Luxembourg is starting an initiative to promote commercial mining of asteroids for minerals. The country with a population of 543,000 intends to become a "European hub in the exploration and use of space resources."
Jean-Jacques Dordain, the former Director General of the European Space Agency (ESA) and advisor to the Luxembourg government explains on SpaceResources.lu the project sounds futuristic, but basic technology has already been developed.
"We know how to get to asteroids, how to drill into them and how to get samples back to Earth," he told the Financial Times.
"I am convinced there is great scientific and economic potential in Luxembourg's vision," Dordain added.
Local newspaper Luxemburger Wort reported the government will work with one of the world's largest satellite operators SES and two US companies.
One of them is Planetary Resources, founded by Google's Larry Page and the other is Deep Space Industries that works on sending tourists into space.
According to Planetary Resources, asteroids are "the low-hanging fruit of the solar system."
They could be rich in platinum group metals used in the auto industry, energy sector, jewelry as well as electronics and medical devices. These metals are getting hard to mine on Earth, while "a single 500-metre platinum-rich asteroid contains more platinum than has been mined in the history of humanity," says the company.
A thousand cubic centimeters of platinum costs close to $1 million, and one platinum-rich asteroid worth $5.4 trillion flew by Earth last July.
The project became possible in November 2015, when US President Barack Obama signed a law that allows commercial mining of minerals and other materials from asteroids and the Moon.
You can share this story on social media: