Russia's Roscosmos threatens to halt rocket supplies to French company over frozen assets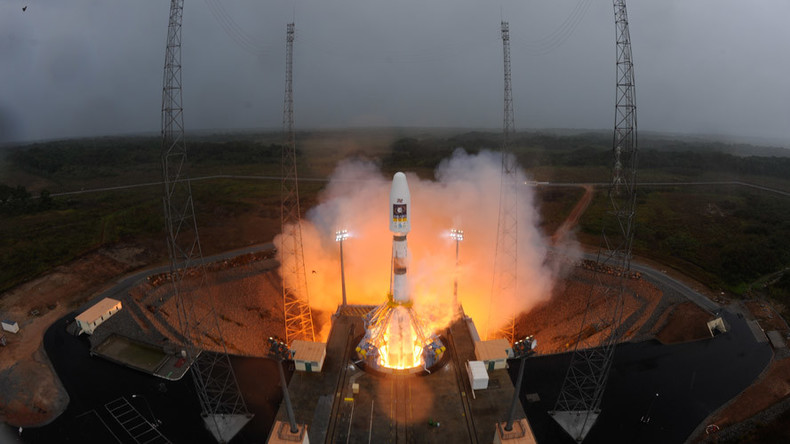 Russia reportedly threatened to suspend supplies of Soyuz-ST rockets to French launch service provider Arianespace, citing the freeze of payments for the vehicles imposed by a French court over a lawsuit against Russia by shareholders of the Yukos oil company.
"We haven't received any money owed from Arianespace for our work. No money, no product. We can't work for free," the Russian Roscosmos told AFP. "Then we won't deliver anything."
Roscosmos told the agency the fact that French authorities support the freezing of Roscosmos assets linked to the Yukos case "doesn't help the case."
Roscosmos is the supplier of Russia-produced Soyuz rockets for Arianespace launches from the Guiana Space Centre. The medium-lift vehicle complements the light-lift Vega and heavy-lift Ariane 5 for the company.
Earlier this week, AFP reported that Roscosmos had sent a letter to French Prime Minister Manuel Valls demanding 300 million euros ($327 million) be unfrozen, which Arianespace paid for the rockets.
Read more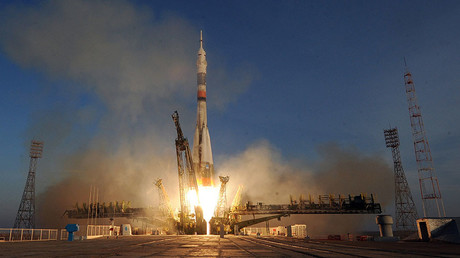 The money was frozen among other Russian-related assets by a French court after an arbitration court in The Hague ordered Russia to pay $50 billion to shareholders of the former Russian oil giant Yukos.
Russia rejected the order, saying that the arbitration court had no authority to rule on the matter. In late April, a higher jurisdiction court in The Hague overruled the decision.
Before the overturning came, the money belonging to the Russian space agency was unfrozen, after a French court ruled that Roscosmos was a separate entity, not part of property owned by Russia as a state. Yukos shareholders appealed the decision, and the 300 million euros has remained frozen since.
Arianespace would not comment to AFP on the possible disruption in its rocket supply and how it may affect its scheduled launches. The company is responsible for putting into orbit navigation satellites for the European Galileo system, which previously involved Soyuz rockets. But future launches are to be done with Ariane 5 rockets.
Soyuz rockets are necessary for OneWeb project, which would provide global broadband Internet access through a constellation of some 650 satellites.