Indian man made his friend rape his wife, claims it was Muslim ritual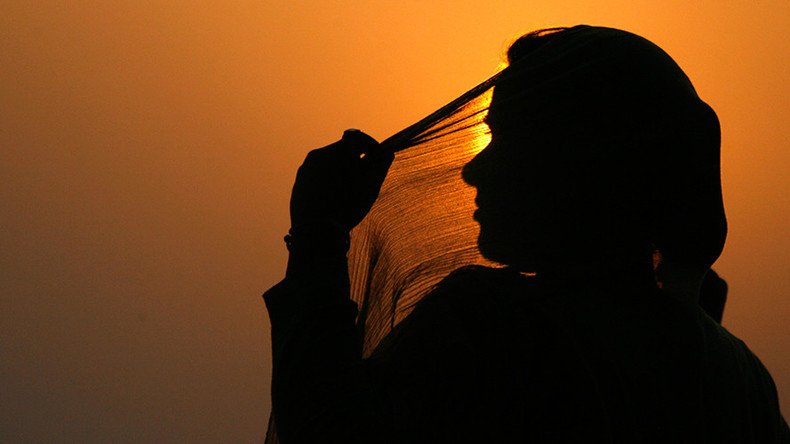 A man in India had a friend rape his wife, claiming that it was Nikah Halala, a special Muslim ritual, local media reported. The victim, however, says it was simply abuse and that her husband drugged her and filmed the act of rape.
The incident took place in Jaipur, the capital and largest city of the state of Rajasthan in North India, the Hindustan Times reported, citing the victim, a 42-year-old woman who declined to give her name.
The woman said she had been married to her 50-year-old husband, who is also her cousin, for 25 years. They have two adult sons.
The man, a property dealer, had asked his wife to have sexual relations with other men in the past, but she refused.
READ MORE: Indian man beheads wife, walks down street with her head in his hand
"He used to insist that I sleep with his friends, but I always refused. One day he got angry and gave me triple talaq," she said. 'Triple talaq' amounts to divorce in Islam. The ritual is performed when a husband pronounces the Arabic word 'ṭalaq' (I divorce you) to his wife three times.
"But he continued to live with me and had conjugal relations," she said.
In August, the woman's husband took her on a ride to his friend's home, the victim said.
"I was feeling unwell and he gave me some tablets. I felt dizzy after taking them. He then took me to his friend's house where he gave me some more tablets. The next thing I remember is waking up naked on the floor next to his friend."
When she woke up and saw her husband's friend, she started shouting, but her husband, who then entered the room, told her not to make a fuss. The 50-year-old said that it was a ritual of Nikah Halala. According to Sharia law, a woman cannot re-marry her first husband until she sleeps with another man and then that man divorces her or dies.
"I cannot get over the insult and shame meted out to me. My husband got me raped by his friend," said the woman. "I feel angry, depressed, scared."
She said that her husband had a video of her sexual intercourse with his friend. He also reportedly had a document saying that the woman and his friend were married.
The threats and the video, however, did not stop the woman from reporting the rape to the police.
"There was no Nikah with the friend. It's a case of rape, not Halala," she said.
The man and his friend are currently "on the run," Narendra Kumar, an officer from the Amer police station where the victim reported the rape, told the paper.
Zakia Soman, co-founder of the Bharatiya Muslim Mahila Andolan (BMMA) told the Hindustan Times that the whole practice of Nikah Halala is "inhuman and barbaric and must be abolished."
"We will take up the Jaipur woman's case and add it to our petition," Soman said, adding that BMMA filed a petition in the Indian Supreme Court which calls for the abolishment of triple talaq and Halala.
"The clergy misinterpret the Quranic verses, saying if a couple has divorced and wants to get back together, the woman must marry another man and have conjugal relations and then get divorced before she can get back to the first husband," she said.
The incident was criticized by Mohammed Iqbal of the Jamaat-e-Islami Hind, a constituent of the All India Muslim Personal Law Board. The organization often opposes reforms in Muslim laws.
"If there was no Nikah or any forced Nikah, Halala is not valid. This is a case of rape and the accused must be punished," he said.
You can share this story on social media: