Clinton's Brooklyn campaign HQ evacuated over suspicious white powder in mail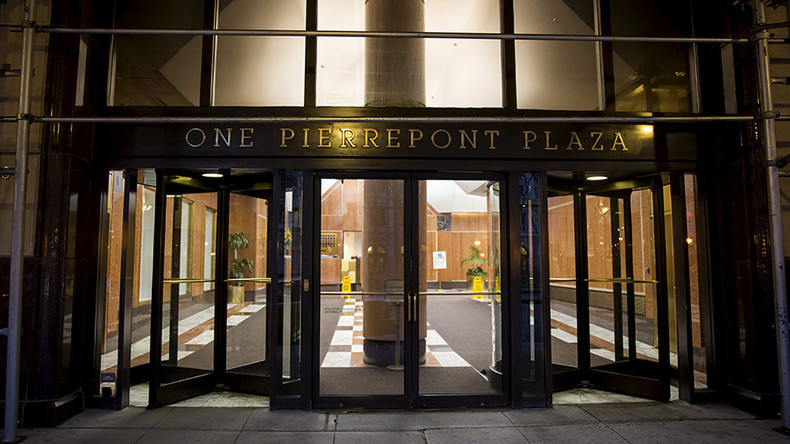 Hillary Clinton's campaign headquarters in Brooklyn, New York, were rapidly evacuated late on Friday after a suspicious white powdery substance was discovered in one of the letters addressed to the presidential runner-up.
Two interns found the substance while opening letters at the Democratic presidential candidate's office in Manhattan around 5pm on Friday, a New York police department spokesman said. Half an hour later, they took the envelope to the campaign headquarters in Brooklyn, exposing two more staffers to the potentially dangerous powder in the process.
Emergency services were called in, which, upon arrival, ordered the entire 11th floor of the Brooklyn office to be evacuated. Hillary Clinton was not in the office at the time.
It was initially feared that the powder could be toxic, but a preliminary analysis has found that it was not, Reuters reported on Saturday, citing police. A New York City Police Department spokesman said that an investigation is being conducted to determine the precise nature of the substance, as well as the identity of the sender.
The Secret Service and Office of Emergency Management have also been contacted.
The United States has a history of mail attacks involving hazardous substances sent to victims. After 9/11, anthrax attacks plagued the US over the course of several weeks, when letters containing deadly spores were mailed to several news media offices and two Democratic US Senators, killing five people and infecting 17 others.
While this is the first time Clinton has been the target of such an attack, her rival in the presidential race, Donald Trump, has seen at least 2 similar incidents over the past few months.
READ MORE: Clinton campaign yet again distracts from Podesta revelations with misinformation about RT
In March, his son Eric received a letter containing white powder and a handwritten note warning that the powder would be hazardous the next time if Donald Trump didn't drop out of the race. A month later, another letter containing white powder, this time addressed to the Republican candidate himself, arrived at Trump Tower in New York, causing six people to be placed in quarantine. Both substances were found to be harmless.
You can share this story on social media: