700,000 residents, incl. children of all ages, to flee Mosul during military op – UNICEF to RT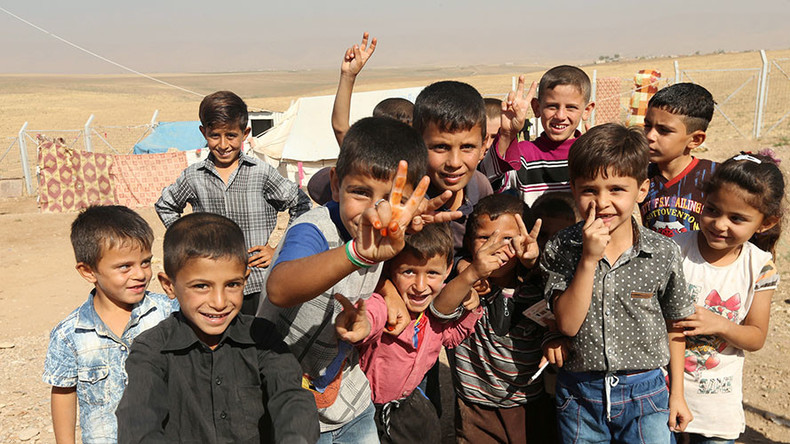 There'll be children of all ages among the 700,000 expected people displaced during the storming of Mosul, Peter Hawkins, UNICEF's representative in Iraq, told RT, warning that the numbers of refugees may well be too much for the organization to cope.
Iraqi forces, backed by the US-led coalition, started the operation to retake Mosul from Islamic State (IS, formerly ISIS/ISIL) on Sunday.
Read more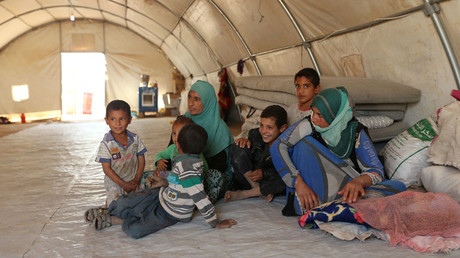 "Mosul is a city of between 1.2 and 1.5 million people. With the operation being undertaken that's going to lead to some people being displaced. We don't know the number of people that will be displaced. So UNICEF is preparing for water and for sanitation for up to 700,000 people in all," Hawkins told RT.
A United Nations Children's Fund (UNICEF) representative said that such a huge number of displaced people poses a challenge for the organization.
"It depends on how this displacement takes place," he explained. "Obviously, if we have a lot of people coming out very quickly we'll be overwhelmed. If we get people coming out in small numbers over time we can cope with that situation."
With 3.3 million people already displaced across Iraq, the addition of another 700,000 displaced will "put extra strains," the humanitarian worker said.
According to Hawkins, UNICEF is concerned that "children of all ages are stuck inside the city" of Mosul.
"When they can come out, we need to give them immediate service… If children require psycho-social care that UNICEF is ready with mobile teams to give them that. If they require immunization – we give them immunization," he said.
The humanitarian worker expressed hope that the sides involved in the fighting won't prevent the people from leaving the city.
"We call on all sides to respect international humanitarian law; to ensure that people can move out of danger, move wherever they want; to respect the value of children," he said.
UNICEF's role will be essential not only during the battle for Mosul, but also after the military operation is concluded, Hawkins said.
READ MORE: Lavrov on Mosul operation: ISIS fighters may move to Syria
"What is also key after Mosul is retaken we're able to resume services so that children have access to healthcare, have access to education, which is key to the future of Mosul – so that this will not repeat itself again," he said.