'Blacks are in charge of town': Popular Bavarian ski resort begs authorities for help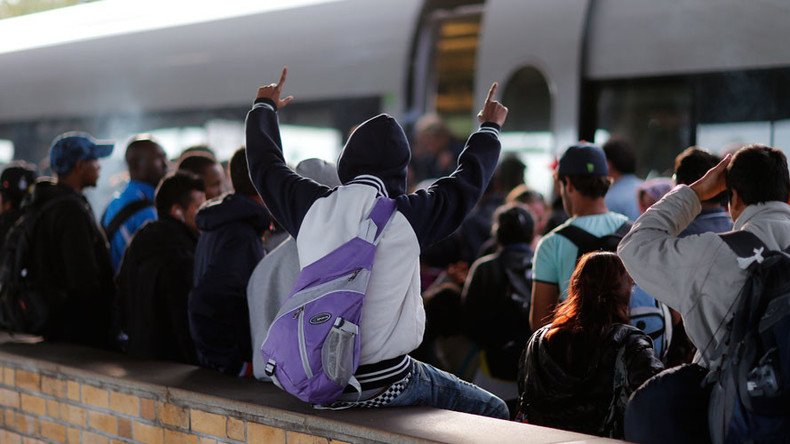 The mayor of the popular Bavarian resort of Garmisch-Partenkirchen has penned a letter to the regional government begging them to tackle the "massive problems" posed by crime rates among refugees, while police say "blacks are in charge of the town."
The letter, part warning to regional authorities, part cry for help, has been sent by Garmisch-Partenkirchen Mayor Sigrid Meierhofer to the Vice President of Upper Bavaria's government Maria Els on Sunday, according to Merkur newspaper which saw the document.
"There has been an increasingly deteriorating situation over the past weeks around the refugee registration center Abrams," Meierhofer wrote.
The mayor then argued that the very future of her city could be in disarray because of the 250 migrants now living in the Abrams center. 150 of its residents are Africans, and unaccompanied young men make up 80 percent of them, while in previous years the facility mostly accommodated Syrian families.
Garmisch-Partenkirchen, a picturesque resort town in Bavaria, lies close to Germany's highest mountain – the Zugspitze. Due to its mild winter climate, the town is also a popular holiday spot for skiing, snowboarding, and hiking, having some of the best skiing areas in the country.
Meierhofer made it plain that she is increasingly worried about "public order and security," while most of the Garmisch residents believe migrants are responsible for most sexual assaults and petty crime in the area.
Bans on migrants entering certain places like the town's spa park have been imposed in the past few weeks, but "massive problems" are still there, she went on, saying "this is not to be ignored or tolerated."
In the meantime, police say migrants brawl in the streets and vandalize public property, echoing the mayor's words.
Thomas Holzer, deputy police chief, told Merkur that migrants are almost "in charge" of the town, adding that officers have responded to more incidents in the past six weeks in and around the Abrams center than in the past 12 months altogether.
"There are brawls, fights and property damage. The blacks occupy the best Wi-Fi spots and choose who sleeps in what room. The situation is a problem for us and causes some concern. In September, we recorded a quarter of our annual operations," he said.
Repeat offenders have reportedly been moved from the center to other facilities in the area, but the measure did not prove efficient.
Germany sustained a massive influx of refugees last year, with approximately 900,000 people coming in. Up to 300,000 refugees are expected to arrive this year, according to Frank-Jurgen Weise, head of the country's migration agency BAMF.
Meanwhile, German Chancellor Angela Merkel has called for a "nationwide push" to deport refugees whose asylum applications were refused, signaling a slight change in her much-criticized "open door policy." The refugee crisis caused numerous problems both for Merkel and her conservative bloc, losing supporters to the anti-immigrant Alternative for Germany.
However, some observers insist that the scale of the crisis is exaggerated by the German media. Martin Dolzer, a Left Party MP, told RT last week that one million arrivals is not a large figure for a wealthy country like Germany, which has a population of about 80 million.
"As the [West] pursues the strategy of destabilizing Libya, Mali and Somalia as well as other African and Middle Eastern countries, refugees will come," he stressed.
You can share this story on social media: