US implements 'scorched earth' policy towards Russia – FM spox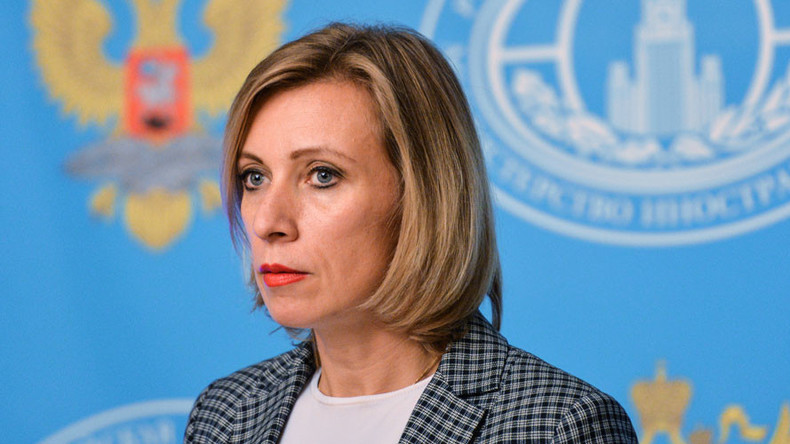 Washington continues to destroy relations with Moscow by conducting a "scorched earth" policy that may affect international stability, spokeswoman for the Russian Foreign Ministry Maria Zakharova told reporters.
During the press-conference on Thursday Zakharova said that the spreading of "lies", threats of "further sanctions" and an increasing military presence near Russian borders Washington continue "to destroy Russian-American relations."
The official noted that such US policy is extremely dangerous and potentially jeopardizing international peace.
"There is growing perception that the outgoing US administration applies 'scorched earth' policy in bilateral relations. This is a dangerous policy which is fraught with negative consequences for international stability. That will not lead to anything good," she said.
On October 7, US State Secretary John Kerry called for an international "war crimes" probe over Russia's campaign in Syria. Just a day later, US intelligence officials accused the Russian government of being behind a series of hacks which targeted the Democratic National Convention and the Hillary Clinton campaign.
"What we hear on a daily format – it's just a lie, for example, about 'Russian hackers', who have not been seen by anyone," the Russian FM spokeswoman elaborated. "The average … American citizens are being dinned into a perception that Russia is an enemy."
While saying that Washington is "using any means" to put pressure on Moscow, it is doing so "based on the internal American pre-election situation." Moscow is hence hoping that the next administration in the US will be "wiser than the previous one."
The spokesperson also noted that while portraying Russia in a rather negative light, western media is ignoring the country's humanitarian assistance in Syria.
"Relief supplies are being distributed in the provinces of Aleppo and Daraa: bakery products, sugar, flour, rice, tea, meat and canned fish. It is a pity that we do not see these images on CNN. Probably, they are not interested".
Yet Zakharova stressed that the situation, especially in the war-ravaged city of Aleppo, remains extremely "complicated," with terrorists shelling residential areas and "booby trapping" humanitarian corridors, the construction of which has been facilitated by Moscow and Damascus.
To resolve the Syrian deadlock, Russian Foreign Minister Sergey Lavrov will travel to the Swiss Lausanne for a high-ranking meeting scheduled for October 15.
Representatives for the US State Department, including Secretary Kerry and chiefs of the foreign ministries of "powerful regional countries" are due to attend, Zakharova said.
Discussing the Russia-US deal from September 9 alongside separating "moderate opposition" from terrorists like Al-Nusra, are expected be a focus of special attention during the meeting.
"If successful, it will create real prerequisites for the resumption of the peace process of the internal Syrian settlement," Zakharova stated.
You can share this story on social media: