Putin: White House uses Russia scaremongering to manipulate Americans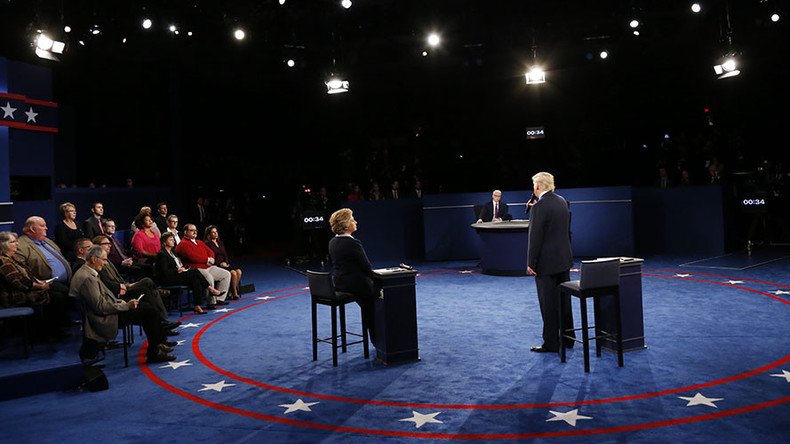 The Obama administration is dragging Russia into the US presidential election to manipulate American voters for the benefit of Hillary Clinton, Russian President Vladimir Putin said, adding that email revelations have nothing to do with Russia's interests.
US intelligence officials last week accused the Russian government of being behind a series of hacks which targeted the Democratic National Convention and the Hillary Clinton campaign. The Clinton camp has pointed the finger at Putin as the source of the problems it has faced over the leaks practically since the first batch of documents was released. Russia denies any involvement in the cyberattacks.
"They caused this [anti-Russian] hysteria with a sole goal to distract the public from the essence of what the hackers leaked," Putin said at an economic forum in Moscow, referring to the hacking allegations.
"It's basically a way of manipulating public opinion, but for some reason nobody discusses that. They only talk about who did it."
Putin dismissed the notion that the leaks were in line with Russian goals. The Democrat camp claims that Moscow favors Donald Trump as the next US president and is using cyberwarfare to manipulate the outcome of the November vote.
"They say it was in Russia's interest. There are no Russian interests involved," he stated.
The Russian leader added that both candidates have made anti-Russian statements during their campaigns, disregarding the damage it is likely to cause when one of them assumes office next year.
"They made Russia a priority issue of the entire campaign. Everyone is talking about Russia. It may be flattering, but only partially. Because all participants of this process indulge in anti-Russian rhetoric and poison the relations between our states," Putin said. "This is bad for both our countries and the international community."
READ MORE: US gov't officially accuses Russia of political hacks; Moscow calls it 'nonsense'

Putin added that the worsening of Russia's relations with the US "was not our choice." He said that for things to improve between Moscow and Washington, the US should start acting like an equal partner and respect Russia's interests rather than try to dictate terms.
"We are concerned with the deterioration of Russian-American relations, but that was not our choice, we never wanted that. On the contrary, we want to have friendly relations with the US, a great country and a leading economy," Putin said.
WATCH MORE:
You can share this story on social media: