Polish politician wants 'sure to die & strongly deformed' babies protected by tougher abortion laws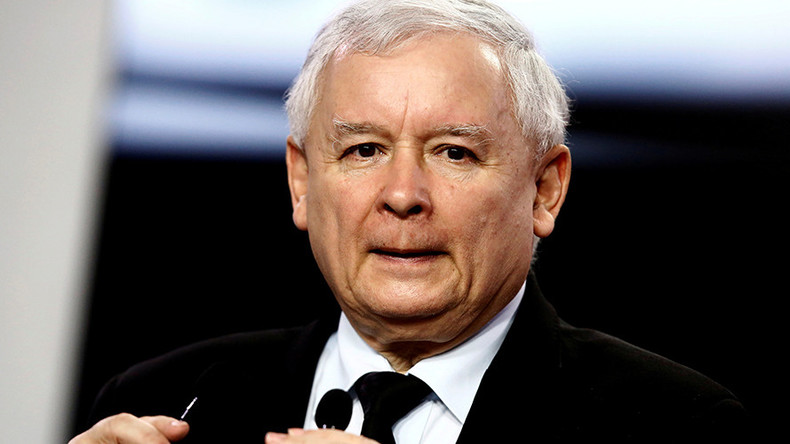 A right-wing Polish politician says his party is working on a new restrictive abortion bill, stating that all babies should be born, even when they're "sure to die." It comes after mass protests against a draft law urging the tightening of abortion laws.
Jaroslaw Kaczynski, chairman of the Law and Justice Party, told the Polish Press Agency (PAP) that his party "will strive to ensure that even in pregnancies which are very difficult, when a child is sure to die, strongly deformed, women end up giving birth so that the child can be baptized, buried, and have a name."
He said the policy being proposed by his party would only allow women whose health or life is at risk to get abortions.
READ MORE: Mass protests make Polish govt reconsider blanket abortion ban
The Catholic politician noted that around 1,000 legal abortions take place in Poland each year, largely because the fetus has been diagnosed with Down's Syndrome. He said his party is aiming to stop such terminations.
Read more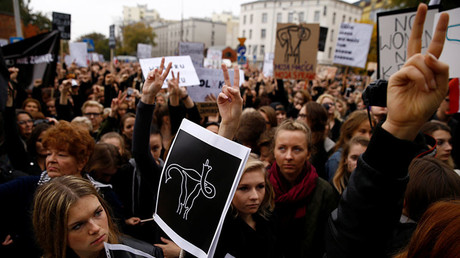 "We hope that soon this will not be the case. This is our goal. This must be prepared in the right way, however. The public also need to be convinced, particularly women, and we will do it."
Kaczynski's comments came just days after Law and Justice members in parliament rejected a draft law that called for a total ban on abortions and for prison terms of five years for women who terminated their pregnancies.
Mass protests against the proposed law swept the country ahead of the parliament vote. A 'Black Monday' demonstration on October 3 – in which women dressed in black and went on strike – led to the shutdown of government offices, universities, and schools across 60 cities. Many of the demonstrators addressed Kaczynski, shouting "we want doctors, not missionaries!" and "Jaroslaw, get out!"
Many of the same lawmakers who rejected the law during the parliament vote had supported it just two weeks earlier. It is believed the change of heart came after the protests, although Kaczynski denies the claim.
READ MORE: Pro-life vs pro-choice: Protest over abortion ban law in Poland rages online
Poland has one of Europe's most restrictive abortion laws, allowing terminations through the 12th week of pregnancy only if the mother's life or health is threatened, if the pregnancy results from a crime such as rape or incest, or if the fetus is incurably ill.
Campaigners claim the restrictive laws lead to tens of thousands of unsafe, illegal abortions in the country every year.
Many Polish women travel to nearby Slovakia or Germany for legal terminations. Last year, a Netherlands-based non-profit organization flew an 'abortion drone' from Germany to Poland, where it dropped two packs of mifepristone and misoprostol to two women, who swallowed them when they arrived. The move resulted in criminal charges for the campaigners.