Russia plans permanent naval facility in Syrian port of Tartus – MoD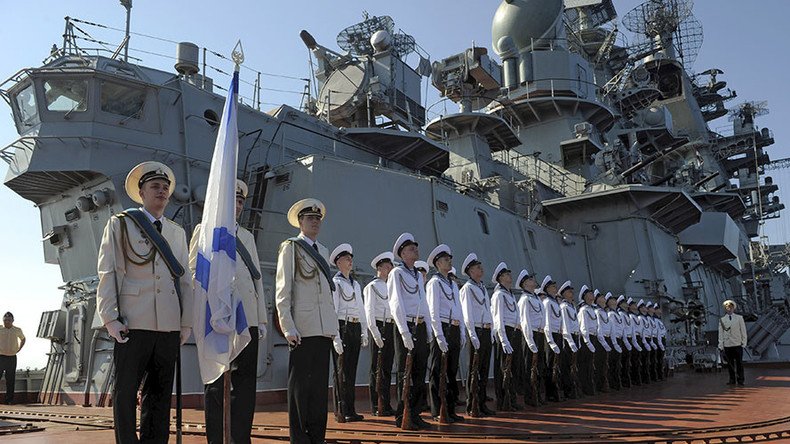 The Russian military plans to expand its supply base in Syria into a fully-fledged permanent naval base. The Russian facility in Tartus has long been used to resupply Russian warships during Mediterranean Sea missions.
"We are going to have a permanent Navy base in Tartus. We have prepared the paperwork, which is now being reviewed by other government agencies. The documents are pretty much ready, so we hope to submit them to you for ratification soon," General Nikolay Pankov, deputy defense minister responsible for communication with other parts of the Russian government, told the Federation Council, Russia's senate.
The upgraded base would have comprehensive defense systems and other capabilities, which the current supply post does not have, Leonid Slutsky, the chair of the State Duma Foreign Affairs Committee, told Rossiya 24 news TV.
"It will have not only docking facilities, but also a command and control system, an air defense system. A naval base needs to be able to defend itself and all its infrastructure," he said. "Of course it would have anti-submarine defense capabilities."
The Tartus facility has been in place since 1977. After the collapse of the Soviet Union it was used to resupply and repair Russian warships deployed to missions in the Mediterranean Sea, but did not serve as a permanent base for any of them.
Last week Russia confirmed delivery of an advanced anti-aircraft missile system to Tartus to protect the port facility and mooring warships from potential airstrikes and missile attacks.
The delivery came amid media reports that the Pentagon planned a massive cruise missile attack on Syrian airfields, which would dismantle Damascus' aerial capabilities.
READ MORE: Russian MPs back unlimited deployment of Air Force in Syria
The US accuses Syria and Russia of perpetrating war crimes in Syria over the offensive operation against militant forces in eastern Aleppo. Russia says the operation followed US failure to deliver on its promise to separate the so-called moderate rebels form terrorist forces in Aleppo and that Washington is playing the blame game to draw attention away from its failures.
You can share this story on social media: