Radicalization is 'matter of few weeks,' mosques key to process – German media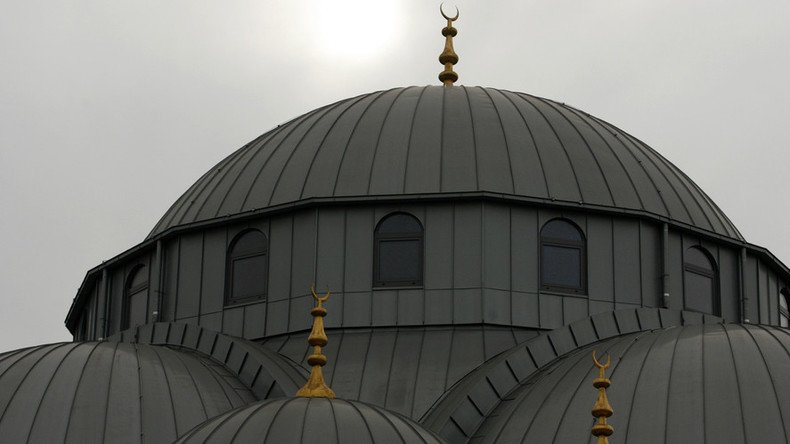 Mosques in Germany are playing an important part in radicalization and recruiting of jihadist fighters, according to an investigation by local media. It adds that radicalization takes only a few weeks.
According to the investigation by the German FAZ, mosques across the country remain "an important" hub for recruiting radical Islamists. Over 40 percent of the Salafists – members of the ultra-radical Sunni Islam branch – who later went to Syria and Iraq have been active in the respective religious sites.
The paper is citing an unpublished report by the German Federal Office for Constitutional Protection (BfV). According to the document, out of 624 Salafists who later went to the Middle East countries for radical purposes, 268 have been attending mosques.
"The mosques continue to play a central role for the radicalization of Islamists in Germany," BfV spokeswoman told FAZ. According to the body there are currently 9,200 persons considered to be members of the Salafist movement across the country.
Meanwhile the security services in Germany are warning of "a new Islamist terror type," the outlet adds reports.
According to the information law enforcers are ringing alarm over increased attempts by the jihadists from abroad to contact young people in Germany via social media.
The services are then used to "radicalize" people and later help them plan and "even stage terrorist acts." In summer of this year Germany was shaken by several attacks, in two of which assailants who turned out to be refugees, pledged allegiance to Islamic State (IS, formerly ISIS/ISIL) before the assaults.
"It's striking that in the past time the alleged lone wolves have been motivated and practically 'remotely directed' via WhatsApp, Telegram or Facebook," head of BfV in the state of North Rhine-Westphalia, Burkhard Freier told FAZ.
"Radicalization is today is a matter of weeks, not of months or years as it used to be previously – as the example of the 16-year-old Syrian from Cologne shows," Freier added.
On September 21 this year police in the German city of Cologne raided a refugee compound arresting a 16-year old Syrian refugee. In the immediate aftermath police released a statement saying the youngster attended a mosque in Cologne and "has radicalized himself in a very short time."
The next day police added that it has been investigating information the refugee planned to stage a terrorist act in Germany. The Syrian came into the police spotlight on June 10, 2016 after sending Islamic State related images to his friends.
You can share this story on social media: