Hybrid warfare: Lone-wolf attacks ordered via WhatsApp or Facebook, German spy chief says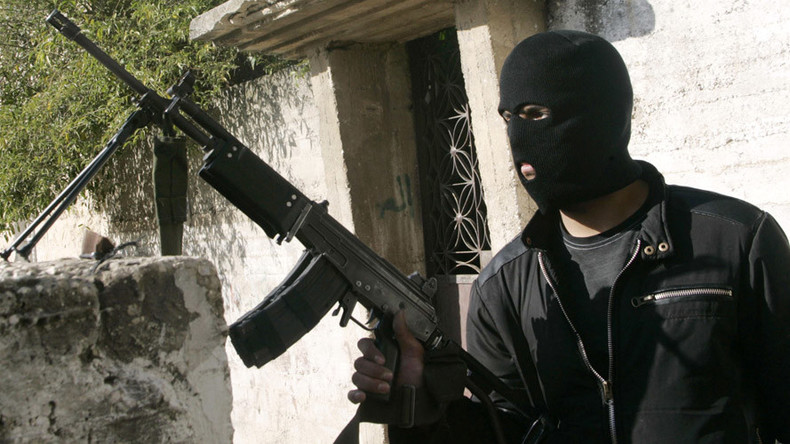 Lone-wolf terrorist attacks in Europe are ordered and orchestrated through social media platforms like Facebook or WhatsApp, which creates a type of "hybrid warfare," chief of German domestic intelligence believes.
Hans-Georg Maassen, head of the Federal Office for the Protection of the Constitution (BfV), Germany's domestic intelligence agency, said that potential attackers presumably receive orders from foreign terrorist leaders through encrypted instant messaging systems.
The details of what he described as "hybrid warfare" were disclosed at a press conference in Berlin on Wednesday, according to Deutsche Welle. Attacks are ordered through social media or messengers such as Facebook, WhatsApp and Telegram, while "perpetrators themselves are safe and not recognized."
"We are concerned about the new type of perpetrator who seems to be acting alone," the news agency quoted Maassen as saying.
"This scenario is especially challenging for security authorities - as is the uncovering of sleeper cells," he added.
According to the BfV, the internet is the main platform for various radicals. Radical propaganda, videos of attacks, and manuals on terrorist activities proliferate online. The internet becomes fertile soil for everything related to terrorism, from initial radicalization and recruitment to communication and management of potential perpetrators.
Security officials note rapidly growing Salafist numbers in Germany. The BfV states the number of Salafists in the country has grown from 8,900 to 9,200 since June.
Maassen voiced his concerns in the wake of recent arrests of terrorist suspects. Earlier this week, three alleged members of an Islamic State-affiliated (IS, formerly ISIS/ISIL) sleeper cell were arrested, according to a statement by German Interior Minister Thomas de Maiziere.
German authorities said the suspects may be connected to the Paris attacks. The three men, all Syrian nationals, have been identified as Mahir Al-H. (17), Mohamed A. (26), and Ibrahim M. (18). Investigators said the suspects illegally came to Germany in November 2015 and supposedly awaited orders from IS.
Previously, there were multiple reports on the use of social media for terrorism-related activities. Recently arrested suspects in France have been using encrypted social media channels to communicate with other Islamists. Social media giants routinely ban thousands of accounts for promotion of terrorism and posting prohibited extremist content.
You can share this story on social media: