No praying for ISIS: German police arrest 16yo 'radicalized' Syrian refugee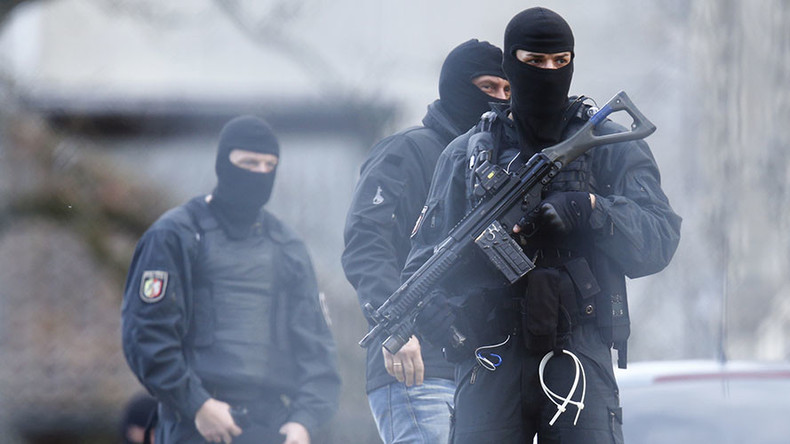 German police special forces (SEK) have arrested a 16-year-old refugee from Syria in Cologne after allegations he had become radicalized and prayed for Islamic State. Three migrants were slightly injured during the operation.
The SEK raided a temporary refugee camp in Cologne's Porz district on Tuesday, arresting a 16-year-old boy named Mohammad.

"According to the information by the State Security Service the teen has radicalized himself in a very short time," the statement by the Cologne police reads.
Read more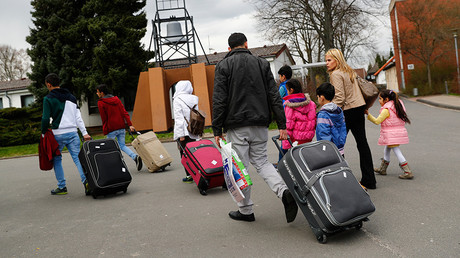 "The evaluation of the available evidence pointed to a serious threat," the press release adds.
Police also confirmed that three refugees sustained minor injuries while trying to escape the migrant camp after law enforcers moved in. The facility currently houses some 200 refugees.

According to the Kolner Stadt-Anzeiger, the Syrian boy attended one of the mosques of the Turkish community in Cologne and was heard "praying for Islamic State [IS, formerly ISIS/ISIL]." According to the newspaper's source a word "bomb" could be also heard during the praying.

Mohammad's father, Jamal, denied his son was a radical, saying he had been suffering from a depression, but was not violent. Jamal's wife and daughter have also been taken by police for questioning, according to local media.

Officials say that further information and background on the arrest will be available Wednesday "due to the pending investigation."
Read more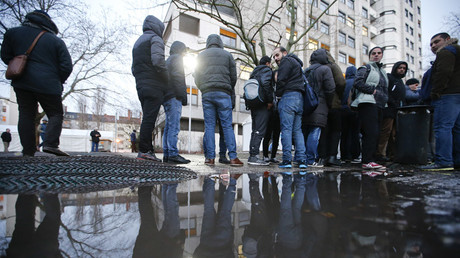 The incident has already triggered reaction from Ralf Jäger, the Minister of Interior in the State of North-Rein–Westphalia (NRW) where the arrest took place.

"Europe, including Germany and NRW has long been in the crosshairs of Islamist terrorism. The danger is real and concrete. Our security agencies are therefore on high alert and are checking every lead. This arrest shows it yet again," Jäger said.

Last week three Syrian nationals suspected of having ties with IS have been arrested after federal police raided refugee camps in northern Germany. They assume that the three men, aged between 17 and 26, had been dispatched to Germany in November 2015 "to carry out a mission that they had been informed about or to wait for further instructions."

In July, the Federal Criminal Police (BKA) revealed that it followed around 410 leads on possible terrorists among asylum seekers in Germany. The country was a target of several violent attacks this summer, with three of them committed by refugees. In two cases the assailants pledged allegiance to IS.