Family dispute? 1 dead, dozens injured at Australia funeral after driver plows into mourners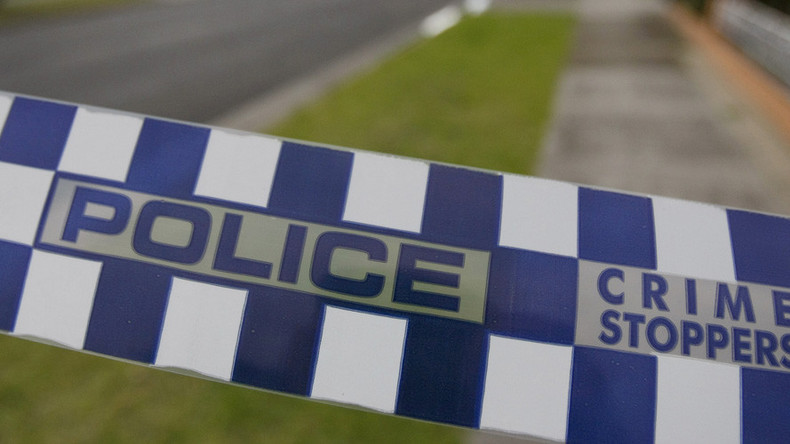 One person was killed and 12 seriously injured when a vehicle plowed into a house while a funeral was taking place in north Queensland, Australia. The driver was allegedly the partner of the woman being buried, an unconfirmed report claims.
The crash occurred while a large number of people were gathered at a residence in the town of Kowanyama, a small indigenous community located in Cape York. A funeral was underway at the time.
Part of the house collapsed, leading to multiple injuries.
"As would be expected with a structural collapse, we have patients with multiple fractures and abrasions and possibly internal injuries," Neil Noble with the Queensland Ambulance Service said, as quoted by ABC.
Dozens of people were being treated with various injuries, including 12 in serious condition. The woman killed in the incident is said to have been 48 years old.
The driver of the car, a 55-year-old man, is assisting officers with their investigation, local police said.
"Preliminary investigations indicate that one woman is deceased as a result of the incident and at least five other people have been seriously injured," Queensland Police wrote in a statement.
QAS and Qld Health are attending a multi-cas incident at #Kowanyama where it is believed a vehicle has driven into a residence.

— Queensland Ambulance (@QldAmbulance) October 7, 2016
The police department went on to state that a "coordinated investigative response is being organized, with investigators, scenes of crime and scientific officers expected to be flown to the community."
The driver was related to people at the funeral, detective acting inspector Mick Gooiker said.
A source told the Western Cape Bulletin that the driver was the partner of the woman who was to be buried.
"It was a family dispute," the source said.
READ MORE: Woman guns down 2 daughters in 'family dispute', shot dead by Texas police
The Torres and Cape Hospital and Health Service have enacted a disaster management plan to respond to the incident.
"The health service currently has two doctors and four nurses already on the ground at Kowanyama providing care and treating and stabilizing casualties," the health system's chief executive, Michel Lok, said in a statement. He added that two additional nurses are also on their way from Pormpuraaw.
In addition, the service also has "two doctors and four nurses on their way to Kowanyama on a Royal Flying Doctor Service (RFDS) aircraft as additional support," Lok said.
Lok said that casualties requiring evacuation will be flown by the RFDS to larger hospitals.