Woman guns down 2 daughters in 'family dispute', shot dead by Texas police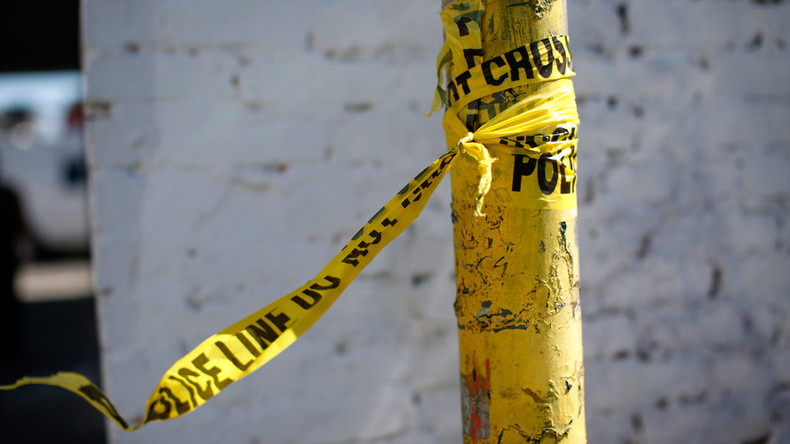 A Texas woman has shot dead her two daughters in what appears to have been a 'family dispute', police reported. The shooter was found at the scene holding a pistol and was promptly killed by the officers after she refused to drop the gun.
Taylor Sheats, 22, and Madison Sheats, 17, were found lying on the street in a Houston suburb in Texas killed by their own mother, police said on Friday. The shooter was identified as 42-year-old Christy Sheats.
Police arrived at the scene to the city of Fullshear after receiving a 911 call of "shots fired" on Friday afternoon. Upon their arrival they found Christy Sheats still holding a gun. She refused to drop it and was shot down by the officers. Detectives are still investigating whether Christy Sheats tried to fire at the police officers before being neutralized.
One of the daughters died at the scene while the other passed away after she was taken to a hospital, authorities said.
"It was a family argument that turned into a shooting. But we're still trying to put the pieces together," Troy Nehls, a Fort Bend County Sheriff told the Houston Chronicle. Nehls said that he did not know whether the shooting occurred inside the house or on the street.
We do have an active OIS shooting scene 6000 Remson Hollow, Katy. @SheriffTNehls will provide info on scene. No officers injured.

— FBCSO Texas (@FBCSO) 24 июня 2016 г.
Homicide Update: Deceased identified as Christy Sheats (42), Taylor Sheats (22), and Madison Sheats (17).

— FBCSO Texas (@FBCSO) 25 июня 2016 г.
The father and husband, who police said was home during the incident, was taken to a hospital in a state of complete shock.
"Right now, all we can do is try to pray for the father and the husband so he can try to work through this," Nehls said, adding that the exact motive of the shooting remains unclear.
"I think it would be shocking for anyone, anywhere whether you're in Fort Bend or Harris or anywhere in the country," he told KHOU.
The incident left people in the neighborhood in utter shock as well. Austin Enke, a neighbor who went to high school with one of the daughters, said he thought he heard fireworks at first.
"It's crazy. The neighborhood has never seen this kind of thing before. It's always quiet. This is surprising. They never showed any kind of thing that was wrong with them whatsoever," he told KHOU.
"It's bad. I cannot believe this nice, good family, very good family," another neighbor said.
Authorities are said to have previously visited the home of the victims multiple times, although the reason for that is unclear, Houston Chronicle reported citing sheriff's records. According to the publication, a Fort Bend County justice of the peace is likely to push for an autopsy of the bodies.