French mayor wants to kick all terror list suspects out of town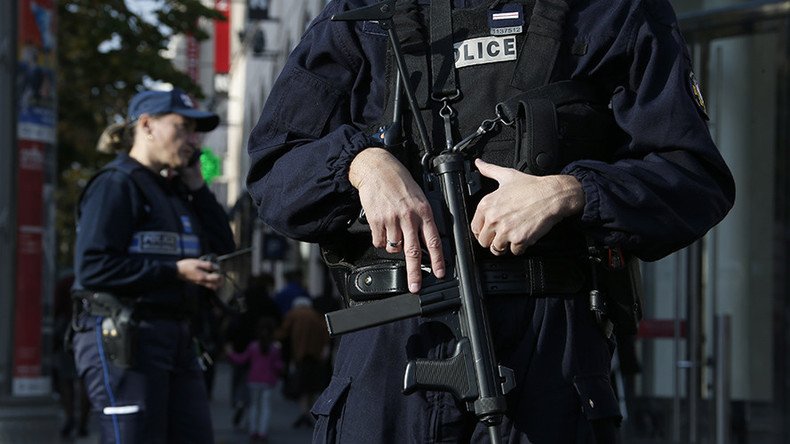 A mayor of the French town of Évreux has come up with a radical suggestion to evict all the potentially dangerous individuals tracked by police out of town. The proposal comes after the official's request to reveal the names on the watchlist had been rejected.
Guy Lefranc, the head of the town, located in Normandy, says he initially demanded information on all the people on the "Fiche S" list living in Évreux. The "Fiche S" is an indicator used by French police to mark people considered to be a threat to national security.
Lefranc contacted the local prefect, saying that the safety of the town's residents was at stake and having such information at his disposal would help to tighten security. The mayor's request, however, was turned down.
(The caption reads "The interviews follow my request to evict #fichésS out of the city.")
Shooting down mayor's "perfectly legitimate request" led him to making his radical suggestion on the eviction of all dangerous individuals.
"I am furious," the mayor told AFP on Thursday.
"Given that the state does not give us the means to protect the people of Evreux, I demand the state expels all those who are "Fiche S". I feel compelled to ask for this expulsion because I am not entitled to a perfectly legitimate request to know all those who "Fiche S" are," mayor Lefranc said.
The mayor even said that since he was deprived of this vital intelligence he could not really trust other public servants and officials.
"I ask myself a question about some of my staff, who work with the public. I don't know if they are "Fiche S", I don't know if they are dangerous," the mayor said.
Lefranc noted that due to the current state of emergency it was the prime minister's responsibility to issue a decree giving local mayors access to "Fiche S" files.
Following the November 2015 Paris terrorist attacks, French Prime Minister Manuel Valls stated that there were some 20,000 people in France flagged "Fiche S." Roughly half of them were connected to various Islamist movements.
Many, but not all of the jihadists, who have participated in numerous attacks in France had their names on the watchlist, so their potential threat was known to the intelligence services. Arrests of a "Fiche S" flagged woman allegedly planning an attack in Paris and a man allegedly connected to Brussels attacks in Belgium appear to somehow support Lefranc's point.
The recent murder of a French priest in Normandy by two jihadists known to authorities also fertilized growing anger, fear and frustration in the French society, with some blaming security forces not taking action. Presidential candidate Nicolas Sarkozy said last year he would put anyone with a "Fiche S" file under house arrest and give them an electronic tag. Since then he has gone even further and proposed to simply put all suspected terrorists behind bars. Several calls for establishing a "French Guantanamo" to house all the terror suspects, however, have been shot down by the current government, since it would violate human rights.
You can share this story on social media: