French police arrest 3 teenage ISIS-linked terror suspects in 1 week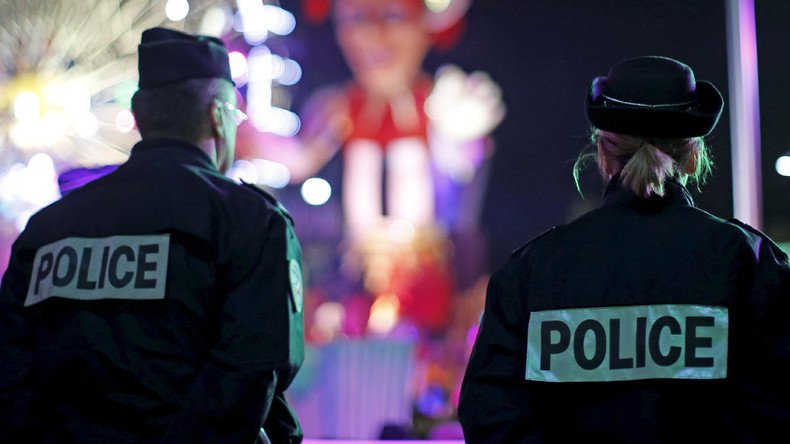 French police have arrested a 15-year-old boy believed to have been planning imminent terror attacks in the country on behalf of Islamic State. This is the third time a minor with suspected links to jihadists has been arrested in France over the past 7 days.
The teenager, who is thought to have been using encrypted social media channels to communicate with a French Islamist militant Rachid Kassim was detained in eastern Paris on Wednesday. The suspect who turned 15 a few days ago has been on police watch list since April, officials said.
"We're working with extreme intensity to identify those we think are likely to carry out an attack," Interior Minister Bernard Cazeneuve told reporters. He warned that Islamic State group tended to recruit "younger and younger individuals" by using encrypted services.
Cazeneuve said that Wednesday's arrest was part of France's effort aimed at targeting people vulnerable to "calls to carry out killings, led by a certain number of actors in Syria." He, however, did not state whether the boy had any direct links with Islamic State (IS, formerly ISIS/ISIL).
Two other 15-year-olds suspected of keeping touch with Rachid Kassim via Telegram encrypted messaging system were detained last week.
One of the youngsters was arrested on Thursday and is said to have been close to carrying out a knife attack. Another suspect was detained on Saturday and is believed to have had similar plans.
Officials are also investigating whether the boy arrested on Thursday had links to Adel Kermiche, one of two young men who killed a priest in a church in Normandy in June.
Police are also trying to figure out Kassim's exact role in distributing IS propaganda and plotting attacks. Describing him as a key instigator who directs recruits on how and where to carry out the new attacks, French police say Kassim made frequent appearances in IS propaganda videos and is known for recruiting youngsters through social media and encrypted forums. Kassim is believed to have planned at least four terror attacks in France since June including the murder of a priest in a July attack at a Normandy church.
France has been in "an exceptional level of mobilization" as authorities managed to foil two attacks in the past several days, Cazeneuve said. Last week French police arrested three radicalized women who had allegedly beenplanning to bomb a Paris railway station using a car laden with gas cylinders.
Some 15,000 are currently under surveillance, French Prime Minister Manuel Valls said last week stressing that authorities are foiling terror attacks "every day."
READ MORE: French PM warns 15,000 people being radicalized, 1,400 probed amid foiled terror plots
France has been on high alert since the beginning of 2015 after a series of deadly terror attacks hit the country. It declared a state of emergency after the November attacks in Paris claimed the lives of more than 130 people.
Several attacks took place in July. A tragedy in Nice on July 14 of this year killed at least 84 people when a truck driven by an IS sympathizer plowed through crowds during Bastille Day celebrations. On July 26 two armed men killed a priest during Mass at a church in a suburb of Rouen in northern France.
You can share this story on social media: