Refugee who threw kids out of window because wife wanted 'Western freedom' goes on trial in Germany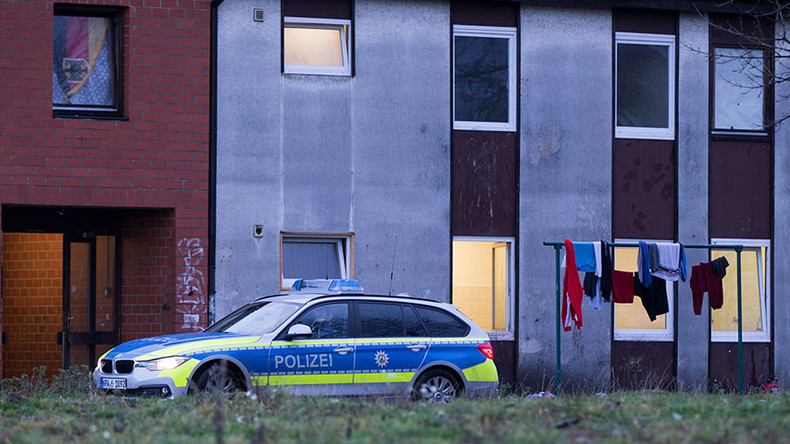 The trial of a 36-year-old Syrian man accused of throwing his three young children out of a window at a refugee center has begun in Bonn, Germany. His alleged violence came after his wife said that she refused "to accept the roles they had back home."
The family were housed in a refugee center in the town of Lohmar, near Bonn. On February 1, following an argument with his wife, the man grabbed his three children – aged seven, five and one – and threw them out of a first-floor window.
The two oldest children, a brother and a sister, suffered broken bones and skull fractures, but fortunately the youngest, a one-year-old who conflicted reports name as a boy or a girl, landed on top of the older brother and only suffered a few bruises.
The man was subsequently arrested and charged with three counts of attempted murder as well as grievous bodily harm.
The trouble began in January when the man, who has not yet been named in German media, had an argument with his wife, who "in Germany no longer wished to accept the roles they had at home, and did not want to put up with everything he wanted anymore," according to the official court statement.
During an argument on January 4, the man is said to have hit his wife with a saucepan, causing lacerations. He was arrested and barred from entering the household for 10 days until his wife relented and let him back in.
"He perceived this as an attack on his honor," the Rhein-Sieg Rundschau newspaper reported the court spokesman as saying.
The man, who came to Germany from Syria in 2014 by way of Turkey, France and Bulgaria before being joined by his family, has admitted the attack to police.
The incident comes amid a backdrop of political controversy surrounding the place refugees from the Muslim countries have in Western and German society, particularly since the New Year's Eve attacks in Cologne. The growing public concern about terrorism and integration have led to a surge of support for the anti-immigration Alternative for Germany (AfD) party. The party has made strong gains in the recent state elections, pushing Angela Merkel's CDU party into third place in Berlin and winning 21.9 percent of the vote in her home region of Mecklenburg-Vorpommern.
You can share this story on social media: