Set upper limits on refugees or lose support at next election, Bavarian PM warns Merkel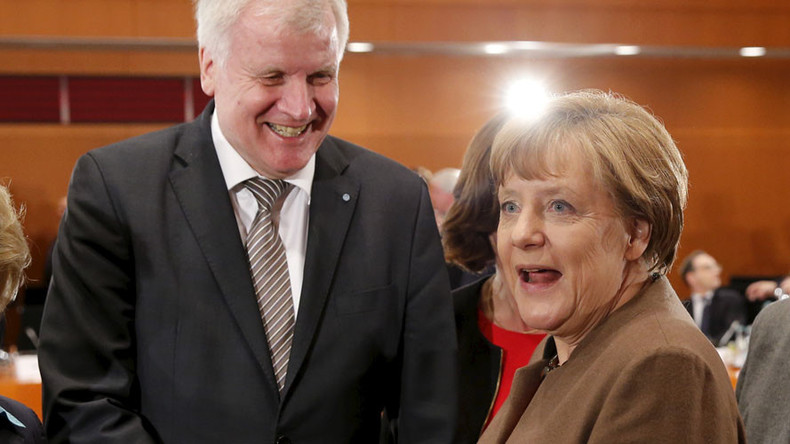 In an unprecedented blow to the alliance of Germany's main sister right-wing parties, the Bavarian PM and CSU party leader threatened not to support Angela Merkel's Christian Democrats at 2017 elections if she does not limit the number of immigrants.
Horst Seehofer, prime minister of Bavaria and leader of the CSU, the junior coalition party of Angela Merkel's Christian Democrats, has demanded that the Chancellor introduce an upper limit on refugees, with no more than 200,000 new arrivals allowed in the country each year.
READ MORE: Number of potential terrorists in Germany is higher than ever – German interior minister
Otherwise, Seehofer told Spiegel on Friday, his party will not help Merkel's CDU during the 2017 general election to the German parliament – a clear sign that nerves in the conservative bloc are on the edge ahead of the electoral campaign.
Seehofer added that the demand is non-negotiable: "We will not waive the [demand] for the upper limit… But it is also true that this policy has to change if we want to win trust [in CDU/CSU parties] back," he added.
Earlier in September, he also threatened to skip the CDU annual party congress scheduled to take place in December, adding to the widening discord in the conservative alliance nine months before the next parliamentary election.
Read more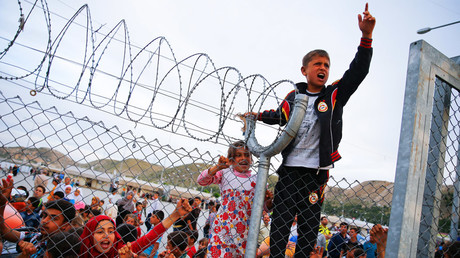 "If Merkel appears at the CSU party congress and if I do the same [attending the CDU conference] – despite of the fact that our parties' policies lie miles away from each other – you can guess how much damage would that cause for the [CDU/CSU] union."
Seehofer added, however, that he expects a solution to be found despite growing skepticism.
"The substantial difference [between the parties' policies] must be tackled beforehand. I cannot still say for sure if it succeeds," the Bavarian leader said.
Recently, Seehofer attacked the Chancellor's "open-door" refugee policy, claiming that it plays into the hands of the far-right Alternative for Germany (AfD) party and is "only going to make the AfD stronger."
Earlier in the month, the CDU suffered an unprecedented defeat in Mecklenburg-Vorpommern, Merkel's home region, falling to third place behind the Social Democrats and the AfD.
"Right now we need clear, reliable rules for migrants," said Seehofer. "It's my deepest conviction (that we need limits) and it's also quite clearly what the public wants."
READ MORE: Unable to 'see beyond her own lifespan:' AfD's Petry slams Merkel for not having children
According to the latest survey conducted by TNS institute for Spiegel, 82 percent of Germans oppose Merkel's refugee policy while 15 percent said she should carry on with it.