Netanyahu calls Putin to discuss Palestinian-Israeli peace talks revival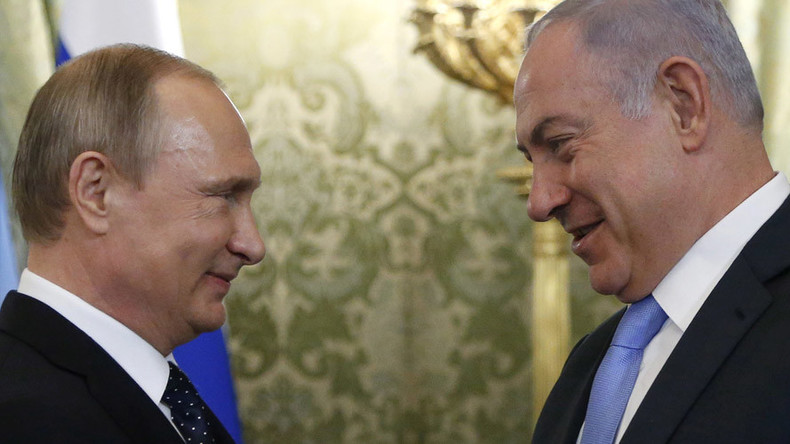 Israeli PM Benjamin Netanyahu has called Russian President to discuss the situation in the Middle East, as well as "various" aspects of the Palestinian-Israeli conflict, including the possible resumption of direct talks between the sides.
"The sides exchanged opinions on the current situation in the Middle East. Various aspects of the Palestinian-Israeli settlement were discussed, including a possible return to direct Palestinian-Israeli dialog. Further diplomatic contacts on different levels have been ensured," read a statement from the Kremlin press service.
Read more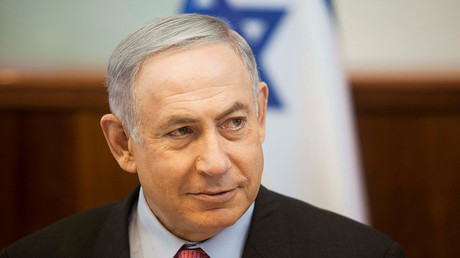 The phone talks were initiated by the Israeli side and took place on Thursday night. The talks are a significant step in recent negotiations aimed at restarting the process of the Palestinian-Israeli settlement. The sides are considering a return to direct dialog.
There are various approaches towards the resumption of the peace talks. Moscow was proposed as a possible location for possible negotiations during a June conference on the Middle East in Paris. Earlier this week Prime Minister of Luxembourg Xavier Bettel offered his country as the setting for the peace talks.
"Prime Minister Bettel has invited me to Luxembourg, and he said the Palestinians might also come there," Netanyahu said during a joint press conference with Bettel, as quoted by Jerusalem Post. "Therefore, it's either Moscow or Luxembourg."
The date and place of the proposed Palestinian-Israeli peace negotiations is still being discussed.
READ MORE: UN chief lambastes Netanyahu for calling opposition to settlements 'ethnic cleansing'
Meanwhile, United Nations Secretary-General Ban Ki-moon, called efforts to be intensified to encourage Israelis and Palestinians "to take the difficult steps" towards peace. The UN chief said that the both sides failed to make necessary decisions.
"The two-state solution is at risk of being replaced by a one-state reality of perpetual violence and occupation," he said.
The Palestinian-Israeli peace talks have been at a standstill since the efforts of the US failed two years ago. The sides failed to continue the settlement process after Palestinian President Mahmoud Abbas forged an unexpected pact with Hamas governing the Gaza Strip. Israel sees the latter as a terrorist organization which aims at an ultimate destruction of Israeli state.