Israeli PM Netanyahu considering Putin's offer to host Palestine talks in Moscow - statement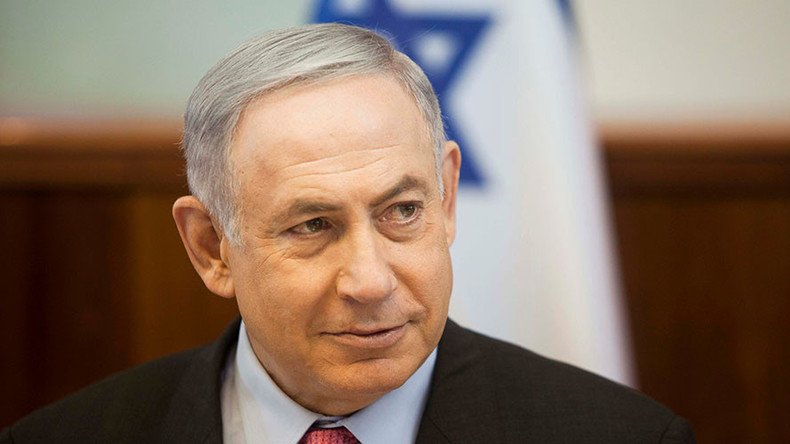 Benjamin Netanyahu is considering Russia's offer to host Israeli-Palestinian talks in Moscow, a statement from the Israeli PM's press service said.
"[Netanyahu] presented Israel's position whereby he is always ready to meet [Abbas] without preconditions and is therefore considering the Russian president's proposal and the timing for a possible meeting," the statement reads, as cited by Reuters news agency.
The statement came after Netanyahu held talks with Russia's Deputy Foreign Minister and Special Envoy to the Middle East, Mikhail Bogdanov.
If agreed upon, the talks would be the first between the two leaders in several years, amid the ongoing rift in the region.
Kremlin spokesman Dmitry Peskov said there is currently no agreement regarding the talks.
Palestinian President Mahmoud Abbas has accepted an offer to meet with Israeli Prime Minister Benjamin Netanyahu in Moscow, though the exact date of the meeting is yet to be determined, Palestinian Ambassador to Moscow Abdel Hafiz Nofal told RIA Novosti on Monday.
"There is an agreement in principle to meet in Moscow, however, there are still some points that need to be settled. There is no information available about the timing of the meeting," the ambassador said.
Palestinian Foreign Minister Riyad al-Maliki said that he doubts Netanyahu is ready to fulfill the conditions needed for the talks to take place. Israel must stop building settlements in the West Bank, as well as release a number of Palestinian detainees, he said.
"In this framework we do not oppose holding the meeting [...] between Palestinian President Mahmoud Abbas and Benjamin Netanyahu under the aegis of Russia. But it seems to us that Netanyahu is not currently ready for such a step," al-Maliki said, according to Al Ayam newspaper, as cited by Sputnik.
Peace talks between Israel and Palestine have been at a standstill since the last US efforts collapsed two years ago. Parties failed to come to concessions after Abbas forged an unexpected unity pact with rival Hamas, which Israel views as a terrorist organization that doesn't recognize Israel's right to exist.
You can share this story on social media: