Germany considering sending migrants back to Greece as Berlin can't handle burden alone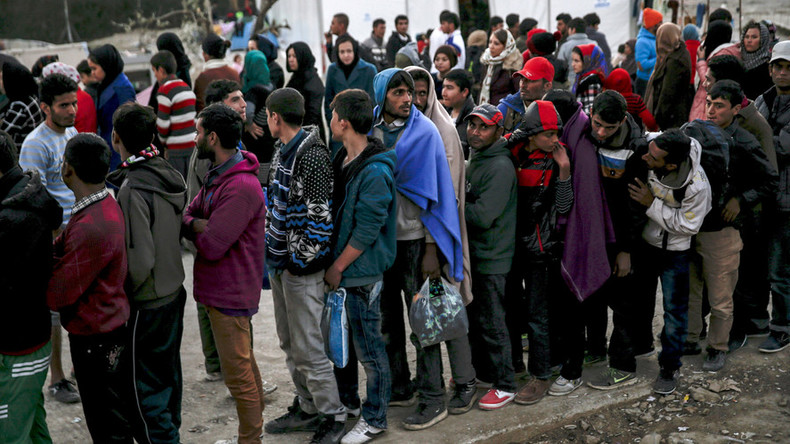 Berlin is mooting the idea of sending migrants back to Greece for the first time in five years. Interior Minister Thomas de Maiziere says that Germany has done its bit to help refugees, but needed help from the rest of the bloc to take in migrants.
De Maiziere is adamant that the EU needs to adopt a common policy towards refugees and that Berlin is unable to handle the burden on its own. Under the Dublin regulations, migrants should be processed in the first member state they entered, which for many was Greece.
"We have done a lot in Europe in order to improve the refugee situation in Greece," de Maiziere told the Welt am Sonntag newspaper, as cited by Deutsche Welle. "This must have consequences that will enable refugees to be sent back to Greece according to the Dublin regulations."
Germany has not sent migrants back to Greece since 2011 due to deficiencies in the Greek asylum processing system and the fact that the country is struggling to cope with the number of refugees already in Greece. There are currently 50,000 migrants in Greece who are waiting to be sent on to other EU countries.
More than one million refugees moved to Germany in 2015 under Chancellor Angela Merkel's open doors policy. The number of migrants reaching Germany in 2016 has been stemmed, largely due to a number of countries in the south of Europe sealing their borders.
Merkel's willingness to accept migrants has not been applauded by everyone in Germany, with sizable sections of the population growing increasingly disillusioned with the number of refugees the country has taken in.
In an interview with the Bild newspaper, Merkel strongly defended her decision to allow migrants to settle in Germany, despite her approval ratings dropping to a five-year low of 45 percent.
"We did not reduce benefits for anyone in Germany as a result of the aid for refugees. In fact, we actually saw social improvements in some areas," Merkel said in the interview on Saturday, as cited by Reuters.
"We took nothing away from people here. We are still achieving our big goal of maintaining and improving the quality of life in Germany," she added.
The German government has already repatriated 35,000 people in the first seven months of 2016, with not everyone arriving in the country deemed as deserving asylum status.
"It's completely clear that a year like last year cannot be repeated, which is why we have taken the measures we have. But it was the right thing to do that we rose to this humanitarian responsibility and continue to do so," Merkel said, adding that if she were faced with the same situation today, she would act no differently.
Merkel also faces a difficult task in trying to get each of the member EU states to take in quotas of migrants, with a number of Central European nations adamant that they will not be taking any refugees.
The 'Visegrad group', which includes Poland, Hungary, the Czech Republic and Slovakia, staunchly oppose any regulations on re-distribution of migrants across the EU.
Hungarian Prime Minister Viktor Orban has been particular outspoken, saying his country "does not need a single migrant" and "every single migrant poses a public security and terrorism risk."
The head of Poland's ruling Law and Justice Party and former Polish PM Jaroslaw Kaczynski shared Orban's view, saying that no refugees should be accepted.
In response, some German MEP's have suggested fining countries that are not willing to give asylum to migrants.
"Cash payments to member states that do not abide by the European law and those countries that don't provide enough assistance in accepting asylum seekers and registering must be slashed," Inge Grassle, the head of Budgetary Control Committee of the EP told Die Welt in August.
Germany is the largest contributor to the EU treasury, last year paying in €14.3 billion (US$16 billion) more than it received from Brussels.