'Political shift happening in Germany over Merkel's open-door migrant policy'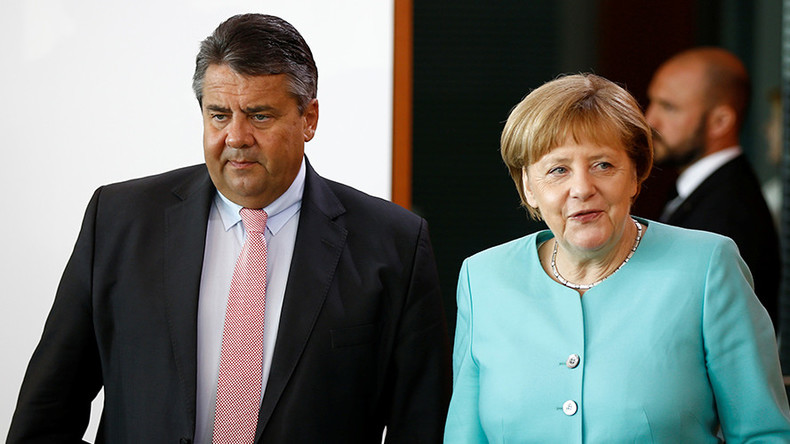 There is no real opposition figure in Germany who can topple Angela Merkel, says Peter Schulze, Professor of International Relations from University of Gottingen. Nevertheless, he says Merkel is reaching out to the Green Party as public support fizzles.
In an interview for the ARD TV channel, Angela Merkel has reiterated her optimism over the refugee policy. She was challenged over her motto for the migrant crisis, which was: "We'll do it!"
However, the Vice Chancellor disagrees. He suggests Merkel has overestimated the country's ability to integrate hundreds of thousands of migrants, while her public approval has also taken a hit by the open-door migrant policy.
RT: The Vice Chancellor's comments come as campaigning gets under way for the federal election next year. Do you think that's significant?
Peter Schulze: It is significant because it shows that there is a kind of a change within the Social Democratic Party (SPD) together with the opposition groups of the left and of the Greens. We were always in favor of Merkel's refugee policy, but now there is a smooth split happening and I think they are getting prepared for the next elections at the regional level, as well as on the federal level next year.
RT: When asked about stepping down, Merkel said that she had thought about it. What do you think her career prospects are?
PS: No, this is not likely at all. It is very rare that within the Christian Democratic Party (CDU) for such a move to have been staged. And I think if Merkel is not campaigning again for a fourth term in office, then it will be pressure from inside of the party. But at the moment we don't see any possible successor as well. The heads of the very prominent and strong regional organizations of the Christian Democratic Party are in favor of her running for a fourth time.
RT: Half of Germans actually want her out - do you think she can win another election?
PS: There is no real oppositional figure at the moment that could do the job and topple her. The Christian Democrats are as a party still hovering around 35 percent; Social Democrats as the main opposition party is around 22 percent. And the AfD, a conservative German national organization is about 12 percent and the Greens 10 percent. What the CDU is going to do if they are going to lose some support of the public, they would try to get another coalition partner. Therefore, Merkel is reaching out to the Greens.
The statements, views and opinions expressed in this column are solely those of the author and do not necessarily represent those of RT.