Czech minister apologizes after denying WWII Roma concentration camp existence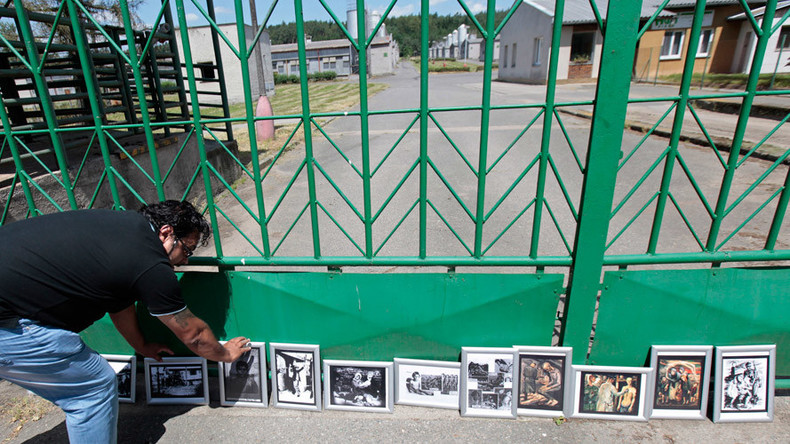 Czech Finance Minister Andrej Babis had to offer his apologies after he said that a Roma Nazi concentration camp was a labor camp, provoking a wave of public criticism.
"There were times when all Roma worked. What these morons write in newspapers, that Lety was a concentration camp, is a lie, it was a work camp. Whoever did not work, whoosh and he was there," Babis said on Wednesday , speaking to the residents of the northern Czech town of Varnsdorf on a campaign stop for regional elections scheduled for October. Babis is also the country's Deputy prime minister and the founder and leader of the centrist and populist ANO political party.
The Lety camp was initially established by the Czech government in 1939 as a labor camp for those "living off crime". However, the Nazis that occupied the Czech Republic weeks after the establishment of the camp turned it into a concentration camp for Roma in 1942. In total, 1,309 people were interned in Lety, including families with children, according to the Holocaust.cz website. Some 326 died, including children.
About 25 percent of those interned in the camp managed to escape or were released and the rest were later transferred to Auschwitz.
Babis's comments provoked a wave of indignation among the Czech politicians. Prime Minister Bohuslav Sobotka, whose Social Democratic Party now rules in coalition with the ANO, condemned Babis for "crossing the line" and using populist rhetoric ahead of the elections.
"There is a very thin line between populism and Nazism. I am afraid the finance minister has now crossed it by these comments," he said, calling on Babis to apologize, as reported by Reuters.
"The regional election is getting close and Babis has decided to feed on problems in cohabitation with the Roma," he also added. Michaela Marksova, the minister for social affairs, said Babis should visit the memorial at the former Lety camp and see the plates with the names of the children, who died there.
Pavel Belobradek from the Christian Democratic Party told the Pravo daily that it is "absolutely unacceptable that a member of the government questions the Holocaust."
Facing harsh criticism, Babis apologized and said that his words had been taken out of context. "I expressed myself poorly, it was taken out of context ... If I offended someone, then I apologize to everyone," he said during the ANO press conference on Friday.
He also stressed that he condemned the Holocaust and concentration camps. "I do not doubt the horrors of Nazism and WWII and nobody who knows me could think that," he said in a Facebook post.
He added that his comments came after he visited an area mostly populated by Roma and he was asking why so many of them were unemployed. Many Roma live in secluded communities with high unemployment and poor living conditions both in the Czech Republic and other countries.
Babis' ANO party is leading opinion polls ahead of national elections that are due to take place in 2017 indicating that he may become the new Czech prime minister, as reported by Reuters.
You can share this story on social media: