Dozens of Hungarian award recipients return orders to protest 'racist' journalist's receipt of same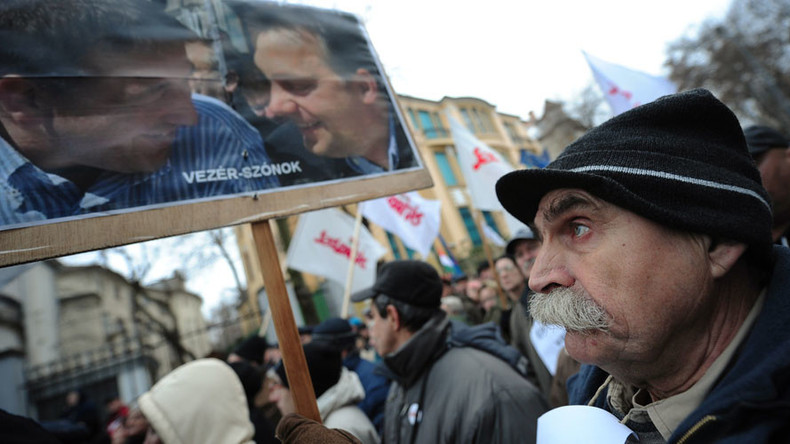 Over 40 Hungarian public figures that have received the country's third-highest decoration in the past have returned their orders in protest of the government awarding it to a controversial rightwing journalist who has been deemed racist by his critics.
Zsolt Bayer, 53, was among several Hungarians who were awarded the Order of Merit of the Knight's Cross by President Janos Ader last Thursday. However, the decision to honor the controversial figure sparked a wave of protest among left-leaning recipients of the decoration who see him as racist and anti-Semite, and dozens decided to return their awards rather than be found in the same group as Bayer.
The prominent journalist, who writes columns for the pro-government Magyar Hirlap daily, as well as in his own blog, is notorious in Hungary for his strongly worded comments targeting various minorities, which are sometimes seen as crossing the line.
The newspaper was fined in 2013 over an anti-Roma piece in which Bayer called them "animals unfit for coexistence" in response to several violent crimes involving Roma people, including the lynching of a driver by a Roma crowd. Years later, the newspaper was fined again for publishing remarks in which Bayer claimed that all refugee boys over 14 are "potential" terrorists.
Read more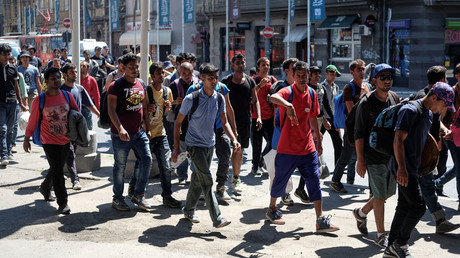 Commenting on Bayer's award, businessman Andras Polgar, one of those returning the order, said "The state feels it is appropriate to lift racist criminals onto a pedestal… it is impossible to tolerate this with a sober, decent conscience," as cited by Hungarian Free Press.
András Heisler, leader of Hungary's main Jewish community organization and another recipient returning his decoration, said Bayer "harbors burning anti-Gypsy sentiment" and that he "pollutes Hungary with ideas that are fit to destroy the nation."
The headline of one of the articles criticizing the move read: "By mistake Zsolt Bayer received lovagkereszt (the cross of the knight) instead of horogkereszt (the swastika)."
The Hungarian government defended its decision, saying that Bayer had been awarded for his work protecting victims of communist oppression in Hungary.
Prominent historian Mária Schmidt, who is the director of the Hungarian capital's House of Terror Museum, said on her Facebook page: "The Knight's Cross was received by the Christian crusader who does not allow us to lose our values, traditions, sensibilities, and common sense! I congratulate Zsolt Bayer on his Knight's Cross!"
Bayer has close ties with the Hungarian government. He was among the 37 Hungarian students that founded the now-ruling Fidesz party back in 1988, and is a personal friend of Prime Minister Viktor Orban. Both have made critical remarks about the European Union and the way it is handling the refugee crisis.