Muslim intern refuses to remove headscarf, German mayor fires her on 1st day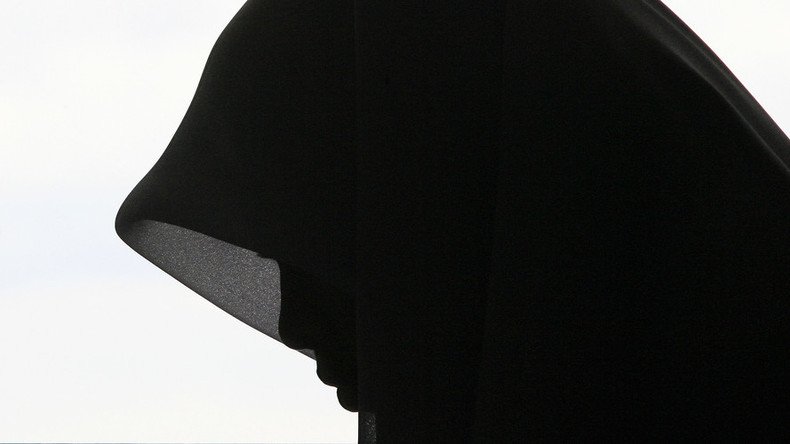 The mayor of a German town fired a Muslim intern on her first day of work because she refused to take off her headscarf, local media reported.
The 48-year-old woman had been hired for a project called 'Perspectives for Refugees' in the eastern town of Luckenwalde, Brandeburg, according to local paper Märkische Allgemeine. She was scheduled to work for six weeks.
However, the woman's assignment with the town hall ended long before the scheduled date. In fact, she was fired on her very first day of work after refusing to remove a headscarf when asked, saying she did not want to do so in the presence of men.
Mayor Elisabeth Herzog-von der Heide wasted no time in firing the Palestinian woman, stating that wearing a headscarf violated the religious neutrality of town hall.
"The Islamic headscarf is a means of expressing a religious worldview," Herzog-von der Heide told German media on Wednesday, as quoted by The Local.
She admitted that the town hall should have asked the woman about her position on removing headscarves prior to hiring her, and vowed that it would do so in the future.
The abrupt sacking was criticized by Sven Petke, a representative in the state parliament from Chancellor Angela Merkel's Christian Democratic Union (CDU) party.
"There are no legal grounds for this decision," Petke said in a statement cited by Deutsche Welle, stressing that the German Constitutional Court had previously ruled that personal beliefs and their connection to certain items of clothing should not be viewed as a problem.
"That's different from a crucifix on the wall," he said.
On the other hand, the far-right Alternative for Germany (AfD) party has praised the mayor.
"If the cross is not permitted in the rooms of the town hall, then there should not be special treatment for Muslims," AfD state parliament representative Thomas Jung said in a statement.
"The mayor deserves respect and not scolding for her uncomfortable decision," he added.
It's not the first time that Muslim headscarves have been at the center of heated debate in Germany.
In June, a Muslim law trainee won the right to wear a headscarf to work when a court ruled that there was no legal basis for the state of Bavaria to prevent her from doing so.
Last year, Germany's Constitutional Court lifted a ban on female Muslim teachers wearing headscarves as long as it doesn't lead to "disruption" at school.
The burqa has also received its fair share of criticism in Germany, with the country's interior minister advocating a partial burqa ban earlier this month. Chancellor Angela Merkal has also said that a "completely covered" woman has almost "no chance of integrating" herself into German society.
Just days ago, a court in northwest Germany sided with school authorities in a lawsuit brought by a student who had been expelled from classes for wearing a full face veil.
Opinions about the influx of Muslim refugees in Germany are mixed, with many citizens criticizing Merkel for her open-door policy for those fleeing war and persecution.
Over one million asylum seekers arrived in Germany last year, most of whom hail from Syria, where a civil war has claimed the lives of over 250,000 people and displaced 12 million others since 2011, according to UN figures.
WATCH MORE:
You can share this story on social media: