No face veil in school: German court rules that student should not attend classes in niqab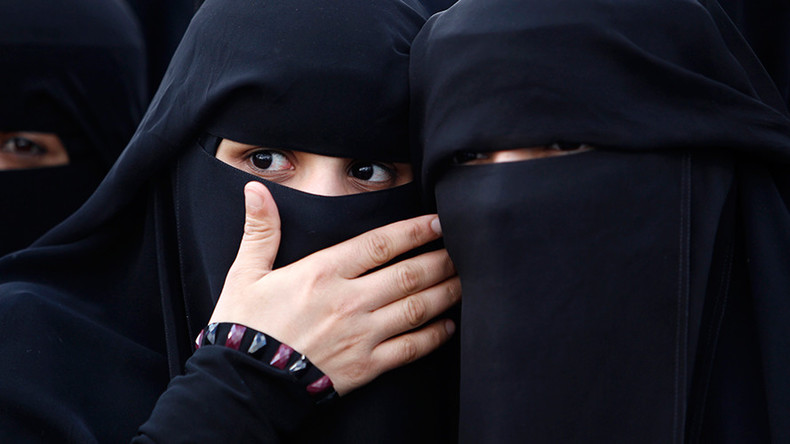 A court in northwest Germany has backed school authorities after a student sued them for expelling her from classes for wearing a full face veil known as a niqab. The school claimed wearing a veil would hinder her learning.
The Muslim student, whose identity was not revealed, was admitted to an evening secondary school for adults in the town of Osnabruck in April 2016. In August, when the school year started, the woman said she wanted to attend classes wearing a niqab, citing religious reasons.
Teachers and school authorities objected to the idea, arguing that, in such a case they would not be able to educate the student. Regional education authorities also claimed that open communication is a necessary prerequisite for a successful education, saying that it includes not only verbal contact but also non-verbal elements of communication and body language.
Read more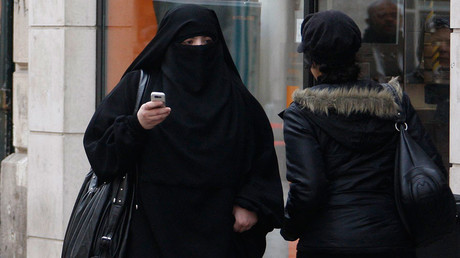 The authorities also stressed that "it is required that the faces of the students can be seen in order to facilitate such forms of communication," as reported by the German regional Westdeutsche Allgemeine Zeitung.
Teachers also complained that they would not be able to properly identify the student wearing such a veil and thus to confirm her attendance. In response, the student said she could lift the veil for a short time before female members of school staff to confirm her identity, but this idea was also rejected by school authorities.
As a result, the student was expelled from classes and filed a lawsuit against the school, asking the court to "grant her interim legal protection." However, she refused to appear in court at a scheduled hearing date to explain the nature of the complaint and the reasons for wearing a veil, citing increased media attention to her case.
"For this reason, the court has rejected the request for providing interim legal protection," a court spokesman said, referring to the fact that the claimant failed to make her case. "The claimant should not further wear a niqab [in class]," he added, as quoted by the German NDR broadcaster. The claimant can now appeal the court decision in the High Administrative Court of the German state of Lower Saxony.
The decision of the school authorities was supported by other students at the evening school. "Wearing a headscarf is absolutely OK here, but a veil that leaves only a small opening for the eyes is like a disguise," Linda Rosenthal, one of the students, told Evangelische Pressedienst.
"This is a sort of anonymity. People do not even know who are they talking to," another student, Stephan Schlegel, said, as quoted by the NDR.
Read more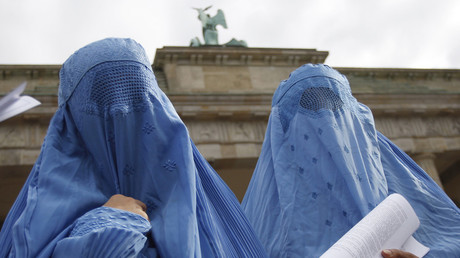 It is not the first case when a court bans students from wearing a niqab in school. A similar decision was delivered by an administrative court in the German state of Bavaria in 2014.
The latest incident comes just few days after German Interior Minister Thomas de Maiziere called for a partial burqa ban amid a debate on the integration of Muslim refugees. At a meeting with the members of the German conservative party (DKP) on august 19, he said that wearing a full face veil has "no place" in Germany and contradicts the German understanding of a role of a woman.
De Maiziere also expressed his support for the bill banning burqas from public offices – namely schools, universities, kindergartens and child care institutions, in government offices and courts (members of the jury and witnesses included), in registrar and civil registration offices, at passport and transport controls, during rallies and demonstrations, also while driving a vehicle.
At the same time, German Chancellor Angela Merkel told the Redaktionsnetzwerk Deutschland (RND) group of newspapers that, in her opinion, "a completely covered woman has almost no chance of integrating herself in Germany."
The German bill envisaging a ban on burqas, which was introduced on August 16, is not the first such move in the European Union. Earlier, several French towns and cities, including Cannes, banned burqinis, Muslim fully body covering swimsuits, on the cities' beaches.
The same measure was introduced by a German swimming pool in June.